Blogs | 27 August 2018 | Hemant Tantia <
Australia's banking and financial services industry has been in a state of transformation for over a decade due to the increasing influence of new technologies — from AI to chatbots and now, blockchain.
Recent research from Gartner found that Australian CIOs in the banking and financial services industry (BFSI) are putting blockchain on the backburner while they investigate the value of business insights and analytics — which Gartner suggests is due to a lack of understanding regarding its potential value.
The Reserve Bank of Australia has also made comments suggesting that a convincing case for issuing money on the blockchain is yet to be made, though it acknowledged the efficiencies and lower-cost business processes and payments that could be reaped by adopting it.
In spite of this hesitation, blockchain has resoundingly been labelled as the key to business success in many sectors, and it is time Australian banks and financial organisations emerge from their 'wait-and-see' approach, and shift gears to draw the competitive advantage from this technology.
Changing the game
A recent Cognizant study analysing blockchain's potential impact on the banking and financial services industry showed that 91 per cent of CIOs believe it will be either critical or important to their business' future, while nearly half said it will fundamentally transform their industry.
Blockchain has the ability to dramatically boost efficiency and reduce costs in a wide variety of areas, including trade settlement, trade finance, identity management initiatives, as well as collateral management.
However, one of its most profound business benefits will be its impact on business strategy across the financial services sector.
Our study also found that respondents believe their organisations will gain a competitive advantage from adopting blockchain, and approximately three-quarters predicted that revenue will increase by more than five per cent.
Blockchain will have a huge role in the opening of new markets, and as such, will encourage additional competition from typically untraditional players in the market.
Technology as a whole has steadily been entering the financial services industry with digital becoming increasingly intertwined with banking. The advent of digital payments like Apple Pay or social payments through platforms like Facebook are examples of this.
Succeeding with blockchain
While the benefits of blockchain in BFSI are clear, without strategy it will be difficult to ensure long-term success. When developing blockchain strategy, businesses must recognise that uncertainty is natural.
With only 48 per cent of CIOs acknowledging that their organisation has a strategy for blockchain, the importance of maintaining an agile approach is key as businesses are still learning the opportunities it presents.
It is also crucial for businesses to recognise that blockchain isn't simply an IT issue. Rather, all stakeholders across organisations should be involved in identifying the potential business opportunities.
Strategies around blockchain-based projects require clear goals but the industry must also recognise the difficulty to precisely quantify costs and benefits from the get-go, as initial benefits will be strategic and appear over time.
Just as having a blockchain strategy is vital to success, platform selection will play an essential role. There are multiple blockchain platforms on the market and companies must choose the most appropriate technology depending on the business case.
This selection should not be a strictly technical choice but should be based on core business issues, including whether the platform has the capabilities to meet the requirements of the use case and whether the network will be able to survive in the long-run.
For Australian banks and financial institutions, blockchain isn't going anywhere and the stakes are far too high for the industry to collectively take a wait-and-see approach.
The introduction of blockchain will streamline operations and reduce costs, all while opening new revenue opportunities.
However, in order to ensure success in this blockchain era, financial services firms must define a clear business strategy — or run the risk of losing the value of their investment in blockchain.
Hemant Tantia is the head of banking and financial services, market enablement at Cognizant Asia Pacific.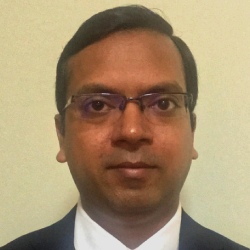 Written by

Hemant Tantia