Blogs | 08 October 2018 | Warwick Boulter <
Reflecting the rising importance of technology in cutting costs, businesses spent a record $4.64 billion on computer software in the June quarter of 2018, up 2.3 per cent from the March quarter 2018 and up 10.5 per cent from a year earlier, according to data from the Australian Bureau of Statistics.
The gross domestic product statistics recently released by the ABS report show that software spend has hit record levels for several successive quarters.

Spending is on track to reach $20 billion this year as businesses buy software to automate processes and reduce costs. Given the strong rate of growth, total spending on software by Australian businesses could hit $20 billion in 2018, up from $17 billion in 2017. That figure is again expected to rise next year, which will support the entry of more financial and marketing technology companies into the sector.
The ABS data reveals business spending on software is one of the quickest growing components of business investment. Software spending in the second quarter, for example, exceeded spending on other intellectual property products such as research and development, which totaled just $3.8 billion and has been largely stagnant across the economy in recent years.
Greater software spending is being underpinned by a tight focus on efficiency by businesses. With top-line growth in many sectors relatively slow, businesses are looking to grow bottom-line outcomes through efficiency – and software / automation gains are the simple answer.

Software as a service (SaaS) is taking the lion's share of the software spend growth. If it's not connected, scalable and globally available, it isn't worth a look. Business now expect to access their software systems on the cloud, from anywhere, at any time.
The cloud shift highlights the appeal of pay-as-you-go pricing and represents greater flexibility for businesses, who can buy software when they need it and then scale at will. As Chief MarTech states, in 2011 there were 150 companies in martech, in 2018 there were around 7,000.
Platforms like ours deliver a simple plug and play efficiency gain. In our home marketplace – marketing teams – we are seeing a greater-than-predicted increase in deal flow. This provides anecdotal evidence that would explain the strong growth in software spending in the second quarter that is identified in the ABS figures. At a smaller level it also shows the effect of rapid fragmentation in Marketing and Advertising – but that's another story entirely.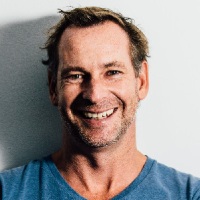 Written by

Warwick Boulter