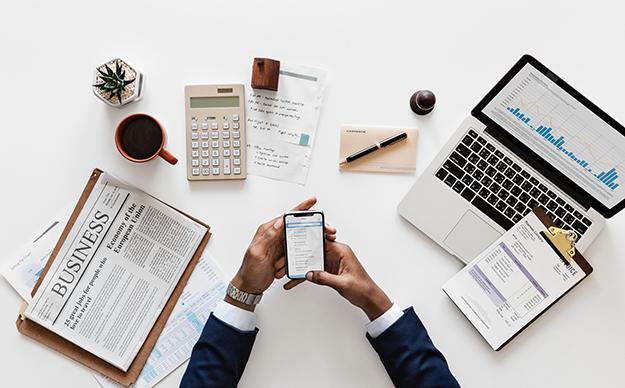 Blogs | 17 December 2018 | Yanir Yakutiel, Derek Henningsen <
Lumi
The federal government has demonstrated a reinvigorated appetite for helping Australia's small business lending sector and the 2.2 million small and medium-sized businesses across the country. We saw that with last month's introduction of a $2 billion fund for small businesses to give them ready access to finance at a low cost.
For far too long, small businesses in Australia have struggled to attain the funding they need to help their business grow. They've been under-serviced by the banks who relied on outdated credit algorithms and data provisioning that couldn't be trusted to accurately measure the credit-worthiness of small businesses seeking a capital foothold to shore up their business.
The proposed open banking regime is a game-changer for alternative lending because it addresses that concrete need. It empowers small business owners, who can feel more at ease knowing that they can easily switch accounts and get the best possible rates on their loans from competitive and more agile fintech disruptors in the market like Lumi.
Our vision for the open banking regime is one that is concentrated on transparency and equitable access to all Australians, particularly small business owners who are chronically overlooked when it comes to getting a fair deal on their loans.
At Lumi, we are all for a more competitive and equitable market where small businesses aren't ripped off by the banks and can get better, simpler and faster access to loans. Treasurer Josh Frydenberg's comments are a strong sign the government has heard our concerns and we think that this new regime will be a significant turning point for fintechs in Australia who are able to provide small businesses with better-informed and transparent loans at more competitive rates than the traditional incumbents.
Yanir Yakutiel, chief executive and founder of Lumi
Huobi Australia
As is usually the case, from a regulatory perspective, the devil will be in the details when it comes to open banking and how the regime is implemented. The federal government has said the new regime will give everyday Australians greater access to the data their banks hold on them and the power to have it safely transferred to trusted and accredited service providers of their choice.
This will be an excellent step forward for Australia's blockchain and fintech sector who will stand to benefit from being able to provide everyday Australians with better and more transparent access to banking and financial services as traditional business models are increasingly disrupted. The consumer data right is also being introduced to help improve the ability of everyday Australians to compare and switch between goods and services on offer, thereby encouraging more competition between service providers, which should lead to improved pricing and services.
As Australia's only global digital currency exchange, we believe that increased competition will lead to a healthy and more prosperous economy as well as a better and more equitable financial services sector for all its participants. However, we must get the design right. The open banking regime must ensure significant controls are in place to help ensure the protection of consumer data, privacy and provide appropriate means for enforcement actions to ensure adherence and compliance by all industry participants.
Derek Henningsen, head of legal and compliance for Huobi Australia
Frollo
Open banking means that our big banks will no longer be able to hold the customer's data hostage, levelling the playing field for fintechs and smaller banks. The fact is that the big financial players have been sitting on a goldmine of customer data and essentially done little with it. What I've seen from some of the more innovative fintechs globally is that they've been using customer data to create rich insights that actually help customers improve their financial wellbeing – an ambition that I haven't seen much evidence of with the big banks locally.
More choice in the market will significantly raise the bar when it comes to consumer expectations, putting banks under more pressure than ever before. The new regime ultimately means that big banks and financial institutions will have to funnel more of their billion-dollar profits into delivering better experiences and products to their customers. My hope is that we will see more innovation, new market entrants delivering better products and services and a much happier consumer.
Gareth Gumbley, Founder of Frollo
Eliot Hastie is a journalist on the wealth titles at Momentum Media.
Eliot joined the team in 2018 having previously written on Real Estate Business with Momentum Media as well.
Eliot graduated from the University of Westminster, UK with a Bachelor of Arts (Journalism).
You can email him on: This email address is being protected from spambots. You need JavaScript enabled to view it.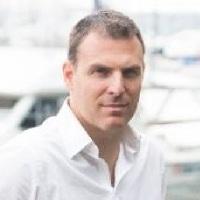 Written by Yanir Yakutiel, Derek Henningsen