Blogs | 14 January 2019 | Mark Skelsey <
These figures show there is an urgent need to address the deteriorating environment for bank and fintech collaboration in this country.
For each of the last three years, the census has tracked the external impediments to growth for Australian fintech companies.
In the first census, undertaken in 2016, 41 per cent of fintechs reported that "building partnerships" with banks and other existing financial services institutions was an impediment to their growth.
This figure dipped slightly to 40 per cent in 2017, but by 2018 had blown out to 46 per cent and is now the second worst problem out of 12 surveyed potential external impediments.
Our national collaboration problem is further underlined by results in another part of the census, which examines perceptions of the competitiveness of Australia's fintech industry.
Collaboration with banks and financial services incumbents is ranked as the least competitive element of our industry.
This is because just 12 per cent of fintechs in 2018 agreed that banks and other financial services incumbents were 'engaging well' with them (down from 17 per cent in 2017).
The census also shows that the deteriorating collaboration environment has unfortunately come at a time when fintechs are more reliant than ever on deals with established players.
It reports that some 44 per cent of Australian fintechs in 2018 considered banks and other financial services institutions as their end customers (an increase from 36 per cent in 2016).
Given that the figures above are crystal clear, let's start 2019 with a commitment to solve the collaboration problem.
There is no doubt that fintech accelerators and hubs, here and overseas, perform a very important role bringing together incumbents and challengers.
What's more, the introduction of open banking in mid-2019, if done the right way, should provide an improved platform for collaboration. This is because banks will now have a secure and regulated pathway to release customer data to partnering fintechs.
However, we shouldn't just assume that open banking and hubs are the final answer on collaboration and need to look for other structured models to deliver the right outcome.
To this extent, it is helpful to know that the UK has also recognised bank-fintech collaboration is a problem (for 38 per cent of its fintechs) and is looking to do something about it.
In March 2018, the UK government announced – as part of its FinTech Sector Strategy – that it would be looking at developing a set of industry standards that will outline what financial services firms require before entering into partnership arrangements with fintechs.
The project is being developed in collaboration with the British Standards Institute and jointly sponsored by Barclays, Lloyds Banking Group, HSBC, RBS and Santander.
Given that Australia has a proud tradition of stealing fintech-friendly ideas off the UK, we should be closely following this program and, if the early signs are encouraging, looking to implement a similar model here.
Mark Skelsey is the principal of StoryPower, a Sydney-based media and communications consultancy specialising in fintech. 
Eliot Hastie is a journalist on the wealth titles at Momentum Media.
Eliot joined the team in 2018 having previously written on Real Estate Business with Momentum Media as well.
Eliot graduated from the University of Westminster, UK with a Bachelor of Arts (Journalism).
You can email him on: This email address is being protected from spambots. You need JavaScript enabled to view it.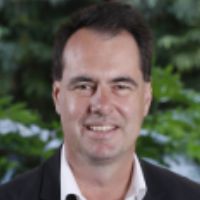 Written by Mark Skelsey