Blogs | 19 August 2019 | Mark Sands <
As the capabilities of data analytics and business intelligence tools have grown in recent years, increasing numbers of organisations have been using them to gain better insights into their operations. Rather than having to interrogate multiple spreadsheets and grapple with unwieldy data sets, decision makers can create visual reports or dashboards that are much more readily understood.
Unfortunately, however, these tools do not provide the level of insight that many people expect. While they're certainly a step up from raw spreadsheets, they still lack the power to provide an accurate view of exactly what is happening within the organisation.
The issue stems from the fact that the decision-making process steps used within organisations are much more complex than simply reviewing reported information and making a decision. Indeed, experience shows that, in at least half of all decision-making scenarios, further spreadsheet-based analysis is required because the BI or visualisation tools used failed to provide all the required information.
The value of decision-making platforms
For this reason, growing number of organisations are opting to deploy a decision-making platform. Such a platform combines analytics, simulation, and reporting capabilities in a single, unified application.
By doing this, they not only allow users to perform BI-style reporting and analysis; they also allow the same data to be put to work in scenario modelling and planning. This means they effectively bridge the gap between business data and business decisions and thus reveal the bigger picture.
A decision-making platform helps at a number of points along the path to the best business decision. In the research phase, the platform's inbuilt BI capabilities are used to analyse data drawn from across the business. This data might be sales figures by product, headcount, or production capability that is contained in reports or displayed using a dashboard.
While this step will deliver valuable background information that will have an impact on the final decision, it is often not sufficient by itself. To add real value to the process, more analysis or the addition of more data might be required.
The following evaluation step is where the power of a decision-making platform is seen as it can become the "missing link" between data and the final, informed decisions. Because of their unified design, these platforms can take data provided by the BI component and apply logic to it.
This is powerful as it gives the user the ability to rapidly evaluate different options by seeing their potential impact on the organisation. Different business scenarios can even be preconfigured, so it becomes easy to determine how changing one factor or variable might affect others.
For example, a company could model how sales volumes would be likely to increase if a new sales team was employed. Alternatively, insights could be gleaned on whether manufacturing production lines could cope with projected demand increases and whether the additional required expansion in capability would make long-term financial sense.
More informed decisions
Armed with the results of different scenarios provided by the decision-making platform, users will be in a much better position to make an informed decision about the path forward. Because the data that is underpinning the entire process is unified from sources across the business, it can be treated as "one version of the truth" and therefore be trusted to provide the best foundation for the final decision.
As a final step in the process, the impact of the ultimate decision can be monitored and reported on through the analysis of real-time data. This, in turn,can be used to inform future decisions, and the entire decision-making process can begin again.
There is no argument that making fully informed decisions can have a significant impact on the success of a business. Despite this, however, an alarming number of senior managers are still basing their decisions on a mix of high-level data analysis and good old gut feelings.
By making use of a decision-making platform, those managers will be in a much stronger position to make the right decisions that will support their business in the longer term.
Mark Sands, general manager – Asia Pacific, Board International
Eliot Hastie is a journalist on the wealth titles at Momentum Media.
Eliot joined the team in 2018 having previously written on Real Estate Business with Momentum Media as well.
Eliot graduated from the University of Westminster, UK with a Bachelor of Arts (Journalism).
You can email him on: This email address is being protected from spambots. You need JavaScript enabled to view it.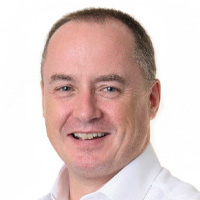 Written by Mark Sands