Blogs | 14 October 2019 | Peter O'Connor <
More recently, multi-cloud strategies have found favour with a growing number of local enterprises anxious not to put all their high-tech eggs in one basket. Spreading the business around is seen as a way to prevent downtime and data loss, as a result of cloud failure. It also enables organisations to avoid vendor lock-in, a perennial bugbear for those which historically had little choice but to use proprietary infrastructure and solutions.
Technology research house Telsyte flagged multi-cloud as the dominant approach in Australia earlier this year. The Telsyte Australian Cloud Market Study 2019 showed 77 per cent of all Australian organisations were using more than one cloud platform, and that 49 per cent of them were using more than four.
Local enterprises which have publicly touted the benefits of the multi-cloud model include big four bank NAB. Earlier this year, NAB chief IT architect Sergei Komarov stated the bank's aim was to "maximise portability without descending to the lowest common denominator".
Key competitor ANZ Bank has revealed its plans to pursue a similar strategy, as part of what digital data and analytics chief Keith Ferguson described as a "measured and risk-adjusted approach to our cloud environment".
Expect more companies to follow suit, with 43 per cent of those surveyed planning to up their spend on cloud infrastructure, as they experiment with multiple platforms, according to Telsyte.
Why multi-cloud doesn't equal to open access
While multi-cloud strategies may represent good insurance for organisations seeking to ensure availability and uptime for their critical applications, they can result in the creation of data siloes – discrete reservoirs of data that are difficult to blend and aggregate.
Seamlessly exchanging data across different regions and between different clouds is a tricky proposition, due to geographic limitations and cloud vendors' use of proprietary application programming interfaces (APIs).
In the case of the former, cloud services work most efficiently and effectively when users are proximate. This is the main reason even multinational businesses tend to opt for regionally based accounts, rather than storing all their data in one centrally based cloud.
Proprietary APIs, meanwhile, are the sine qua non of heavyweight cloud vendors, including Microsoft Azure, Amazon Web Services and Google Cloud Platform. They're antithetical to sharing and have led to the creation of a new generation of (virtual) data siloes; dispersed in third-party clouds rather than dotted about the enterprise.
Multi-cloud, many limitations
While multi-cloud is enjoying increasing favour across the computing world, the model, as it stands, poses a number of challenges for organisations, particularly those with international operations, which are looking to achieve seamless cross-cloud data exchange. They include the following:
• Aggregating data centrally in order to answer whole-of-enterprise business questions can be a complex process because of the fact data is generally created and stored locally
• Maintaining connections across regions, countries and continents can necessitate specialised infrastructure and continuous maintenance
• Replication of data is expensive to set up and complicated to manage, courtesy of the fact it's a highly distributed process
• Vendor lock-in of a new variety can occur because of the difficulties and expense associated with shifting ever-growing volumes of data between cloud providers.
Linking the siloes with a cloud agnostic data management layer
Multi-cloud, many issues… so what's the solution for Australian enterprises looking to capitalise on the advantages not just of the multi-cloud model but of ease of access to truly interconnected data?
At Snowflake, we believe the future lies in the creation of a "cloud agnostic layer"; a unified data management program that spans every cloud region and vendor.
Augmented by a high throughput communication "mesh" which enables data to flow freely between regions, regardless of the cloud provider with which it sits, the implementation of such a layer would enable the creation of virtual, multi-cloud global data centres.
Easily accessible by clients, irrespective of their geographic locations, such centres would enable organisations to break down the data siloes created by the multi-cloud model. Doing so would make it easier to tap the wealth of insights they contain and use them to drive data-driven decision-making across the enterprise. As Australian companies continue to embrace the multi-cloud model, that's a goal worth striving for.
Peter O'Connor, vice president, Asia Pacific and Japan, Snowflake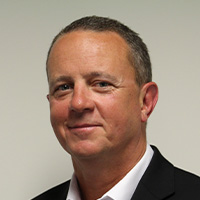 Written by

Peter O'Connor