Blogs | 28 October 2019 | Mac Bryla <
We see it in the rapid growth of enterprise collaboration via Slack and Yammer; in the migration to grassroots sharing of best practice through "meet-up" culture, which has proliferated in recent years; and as more and more organisations recognise the power of fostering internal communities to seed change and create a bottom-up (or distributed) base for transformational thinking.
APQC – which has studied enterprise communities for almost two decades – notes the emergence of different types of communities in recent years. Citing an in-depth study it did of Accenture, it describes the growth of "professional communities, communities of practice and communities of interest".
Professional communities are the most structured, demonstrating a "deep specialisation within an industry, function or technical topic"; communities of practice are smaller and designed to help people connect with experts; while communities of interest are the least structured, "connecting colleagues who share interests, personal passions or backgrounds", APQC's research shows.
A mark of maturity
Communities have proliferated in size and type in Australian businesses because they work.
At Tableau, we know they work because the experiences of thousands of our customers tell us exactly that. These combined experiences form a major input into our Tableau Blueprint for helping other organisations become more data driven.
The development of community is one of three key indicators that the data-driven dream is working. It's a sign that an organisation has progressed to the next level of maturity when it comes to data analytics and culture.
Through communities, organisations can identify and continue to foster internal expertise around different datasets, across departments and technology platforms.
Communities might be set up specifically or just formed organically as interest in data science internally grows. Whichever way they are formed, they play a vital role in bringing people together into a physical or virtual space to share ideas and get excited about solving problems with data.
The Australian context
Case study examples of communities in the data-driven space continue to emerge.
For example, NAB talks about its data and analytics "Guilds" where over 150 data stewards and 1,400 active members come together to upskill, learn new capabilities and meet like-minded people from across the bank. The Guilds are about building "technical and conceptual skills across data science practices, data governance, data literacy, and the ethical use of data."
ANZ Banking Group is also building communities of practice, describing them as "a great driver for change."
The Australian government, meanwhile, runs a large number of communities of practice, including one for open data, which is designated as "a community for people who work with open data in the Australian government and for those who develop, innovate or carry out research using Australia's public datasets."
Cultural roots
Communities form when the basic elements of internal data culture are already in place. These elements include broad access to data, trust, governance and a shared understanding of the acceptable use cases for data.
In other words, data – to a large extent – is already part of the organisation's DNA.
There should be rules in place around data sharing and openness, because it's only when you start marrying datasets from different areas of the organisation that the real magic happens. Everybody should know how they can use the data; a mutual trust that data won't be misused must be allowed to develop. And there should be an overarching governance structure that is flexible enough to enable data exploration without curtailing people's curiosity in what data might be able to tell them.
Communities build upon these basic elements of internal data culture, allowing organisations to maintain and grow data's influence on decision-making.
Rules of engagement
Once specific communities have formed, it's important to engage people in those communities regularly, because these are people united by the common cause of putting data at the centre of every conversation.
Engagement activities in these communities can be used to accelerate and reinforce the organisation's vision for modern analytics, and ultimately, to fuel its transformation. Ideally, there should be something for everyone – a variety of activities that appeal to different skill sets and that are delivered through different formats from in-person to virtual, both inside and outside the organisation.
The end goal is to create and nurture an environment for more productive, results-driven people who will use facts over intuition to make business decisions, and who will collaborate with each other and share their product and business domain experience across a wide range of skill levels and across different teams and departments that may never have exchanged ideas before.
Mac Bryla, APAC technology evangelist, Tableau Software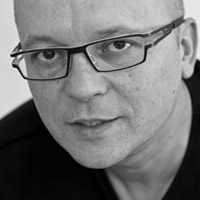 Written by

Mac Bryla