Blogs | 04 May 2020 | Will Barrera <
Has your business had to embrace remote working on the fly? You're far from alone. The impact of the novel coronavirus has up-ended societies and economies around the world, in a matter of mere weeks.
In Australia, federal and state social distancing and shutdown measures have resulted in thousands of businesses shutting their doors and thousands more, including the likes of Telstra, Finder, the ASX and accounting giant Ernst & Young, sending staff home to work.
It's a pragmatic solution to an unprecedented problem, particularly for businesses with a preponderance of knowledge workers who, in theory at least, can carry out their duties from anywhere there's an internet connection.
But, unless your business has systems and processes in place to support remote working on a mass scale, an unplanned, en masse switch can create significant challenges for the IT team charged with keeping applications and infrastructure operational for the duration.
Scaling up capacity
Ensuring communications infrastructure is robust and secure enough to support your entire workforce, rather than just those in the team who work off-site regularly or occasionally, is likely to be a priority. Rolling out virtual private network (VPN) technology to all users and boosting the capacity of Voice over Internet Protocol (VoIP) and remote number extensions should be top of the to-do list.
Cloud solutions and remote security technologies that address the particular vulnerabilities of a distributed workforce are also likely to prove important pieces of the remote working puzzle.
Factoring in the "X factor" that is the internet is a must too. The lightning-fast connection that employees take for granted in the office may well slow to a crawl when those self-same individuals log on from home. As a result, solutions that require high bandwidth connectivity may prove impractical for some team members.
If there's time, testing the reliability and performance of any application employees are expected to use regularly – think videoconferencing and chat group platforms like Zoom, Slack and Microsoft Teams – can mean fewer unexpected "all systems no-go" moments and less user angst if they do occur.
It's also important to remember that applications, networks and the internet don't work in isolation. The interplay between them can determine how smoothly, or otherwise, your remote workplace runs and having technology in place that enables you to monitor this on a real-time basis is a must.
Benefitting from experience
The perennial expression of solidarity, "we're all in this together" has been much employed by authorities since the COVID-19 pandemic was declared, generally as part of ongoing appeals for individuals to play their part in limiting the spread of the virus.
The sentiment holds equally true when it comes to ensuring businesses have the tools and technologies they need to keep on, keeping on. Individual vendors have stepped up to the plate with complimentary consultations and software trials, while the Australian Information Industry Association has launched a business continuity portal that provides local businesses with free access to high-tech services to help them combat the disruption caused by the virus.
Taking advantage of the advice and services on offer during this challenging period may mean the difference between sinking and swimming, for organisations embarking on an unplanned migration to remote working.
Setting the stage for a remote working future
For now, remote working is an expedient response to the coronavirus crisis but, for many Australian companies, it may become much more than that, in time, once the threat posed by the pandemic has eased.
Businesses need to get comfortable monitoring and managing an entire ecosystem of factors outside of the traditional corporate perimeter to ensure that employee experiences and performance remain intact.
Organisations which treat their unplanned experiment with the practice as an opportunity to put systems and processes in place to enable employees to work efficiently from anywhere will be best placed to reap the long-term productivity dividend which remote working, done well, can deliver.
Will Barrera, ANZ regional sales manager, ThousandEyes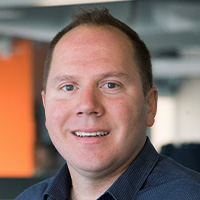 Written by

Will Barrera