Blogs | 31 August 2020 | Mark Perry <
This is turning out to be the year of the virus, in more ways than one. Daily bulletins on the course of the pandemic have dominated the headlines and airwaves since early March, when cases of the virus began to surge in Australia.
In the ensuing months, the Australian economy has been turned upside down, with enterprises of all sizes and stripes struggling to overcome the disruption COVID-19 has caused.
It's not the only virus which has been giving leaders cause for disquiet. The crisis has sparked a surge in illicit cyber activity, as cybercriminals attempt to take advantage of the conditions to hack corporate networks, hijack operations and steal customer data from organisations which have temporarily taken their eye off the cyber security ball.
Making privacy a priority
In 2020, putting cyber security on the backburner is costly and something that no company can afford to do. For businesses unlucky enough to fall victim, a major data breach can be a double whammy. In addition to the remediation and repair costs, they're likely to experience a significant backlash from customers, unhappy their personal information has been compromised and potentially exposed to public view, or sold on the dark web.
Think that sounds unlikely? Think again. Ping Identity's 2019: Consumer Survey: Trust and Accountability in the Era of Data Misuse revealed a sea change in the online privacy and security expectations of individuals across the world. More than 80 per cent of respondents said they would stop doing business online with a company which had experienced a data breach. Almost two-thirds explicitly stated that companies they did business with should keep them safe and their data private.
Listed property valuation firm LandMark White (now Acumentis) found this out to its cost in 2019 when two major data breaches, which together exposed more than 170,000 data records, resulted in its being dropped from supplier panels by banks and lenders. The cost of the matter was estimated at $8 million.
The superlative and secure customer experience
Meanwhile, the ability to deliver fast and frictionless customer experiences is becoming ever-more critical, as the coronavirus crisis accelerates the digital transformation journey for local enterprises which have turned to technology to mitigate business disruption.
Reconciling this requirement with the growing call for data security and privacy is only possible if that security is deeply enmeshed in the customer experience and not an obstructive adjunct which makes doing business with an enterprise slow and clunky.
Customer-focused companies like Apple have already clocked this and done something about it. In July 2019, the technology behemoth announced its "Sign In With Apple" initiative – billed as an improvement to privacy, security and customer experience.
It behoves other businesses to follow Apple's lead if they want to remain competitive in very challenging times.
Making identity-based protection central to their cyber security strategy is one way a company can do so. Using tools and technologies such as multi-factor authentication allows organisations to verify that customers are who they claim to be in a way that log-in names and passwords – easily appropriated and misused – simply can't. Using best-in-class technologies can significantly reduce the likelihood of fraud and loss, without adverse impact on the customer experience.
Striving for success in the post-pandemic economy
COVID-19 is likely to prove a watershed for Australian businesses. As the economy reopens and federal government support is progressively withdrawn, local enterprises will face a long and challenging road to recovery. Making customer experience, data security and privacy top priorities may prove the key to winning the hearts and minds of customers in the post-pandemic world.
Mark Perry, APAC chief technology officer, Ping Identity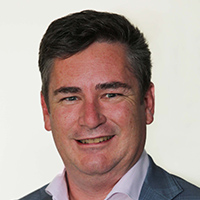 Written by

Mark Perry