Blogs | 21 March 2022 | Michael Donoghue <
However, it's not helpful to pit payments as an arms race, with banks and fintechs competing against each other to lead the way to innovation. In fact, thinking in such a polarising way might actually do more harm than good, as significant opportunity exists for both parties to work together to optimise their relative strengths. 
While it's true that significant innovation has occurred as a result of fintechs developing new payment capabilities, many of these solutions are now being acquired by banks in order to expand payment offerings and meet changing customer expectations. Instead of beating fintechs at their own game, banks are learning that if they can't beat them, they should invest or partner with them.
Banks are placing a greater focus on digital innovation, particularly in the financial services sphere. A more recent trend sees banks being more likely to obtain that innovation by acquisition rather than constantly investing in developing solutions of their own. A local example can be seen in CBA's 20 per cent stake in Aussie fintech Paypa Plane, in a bid to expand their SME payments offering and improve payment experiences for its small business customers. 
The banking sector in Australia and globally has suffered at times under the weight of regulatory oversight, not to mention institutionalised processes and legacy infrastructure which can often prove a barrier to entry and innovation. For the banks, investment and acquisition is a smart move, helping them take advantage of nimble, shiny new tech that's unconstrained by slow moving bureaucratic thinking and legacy technology that can curtail a banks' ability to innovate internally. Fintechs are able to come in and create compelling alternatives without the burden of legacy technology, thinking and processes.  
Fintechs are also able to attract great talent, especially those who might be turned off by working in very large organisations. Staff often prefer simpler, more collaborative and innovative environments, combined with industry knowledge and expertise to develop solutions that can benefit customers in a more timely manner. Enabling teams to develop new and disruptive solutions for the market.
In the US, banks have invested $3.6 billion in 56 different fintech startups, while only 7 per cent of banks have gone the route of creating their own fintech research and development offshoots to create proprietary solutions. Judging by the slew of recent Aussie fintech acquisitions by major banks, the same trend is taking place here. 
Time and time again, we see evidence that investing in innovative fintechs breeds more innovation. Back in early 2020, CBA invested a 5.5 per cent stake in Swedish buy now, pay later (BNPL) company Klarna. Just over a year later, in August 2021, CBA became Australia's first major bank to launch its own BNPL service, StepPay.
Back in 2019, Westpac committed to ongoing digital innovation by teaming up with UK-based cloud-native banking technology provider, 10x Future Technologies (10x) to build a standalone digital 'banking-as-a-service' (BaaS) platform. In late 2021, that move came to fruition with the announcement of a partnership with Afterpay, enabling the BNPL company to offer spending and savings bank accounts underpinned by Westpac.
Beyond BNPL, NAB's acquisition of digital bank 86 400 is yet another example of innovation through acquisition. The deal was approved by The Australian Competition and Consumer Commission (ACCC) in mid-2021, allowing NAB to integrate 86 400 into its UBank digital platform. 
Then there's Up Bank, which was one of the very first digital banks - also known as neobanks - to launch in Australia back in 2018. A partnership with Bendigo Bank meant Up could exist as a challenger brand within the existing financial framework. Just three years later, Up has more than 400,000 customers, and was recently bought by Bendigo Bank in a $116 million deal. 
With a mission to challenge the assumptions and limitations in banking, Up's features include the ability to sign up to the bank without leaving the app, and limiting the need to constantly enter a passcode by default by only asking for authentication when strictly necessary.
When it comes to driving innovation, the benefits of banks partnering with fintechs are clear. In the current climate, it's not a battle of the innovators - but about partnering, learning, and leveraging the skills, talent and ideas required to drive the payments industry forward together. 
Michael Donoghue, founder, IPSI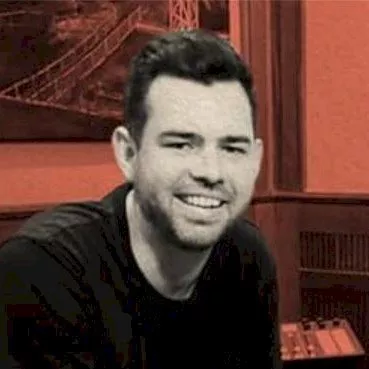 Neil is the Deputy Editor of the wealth titles, including ifa and InvestorDaily.
Neil is also the host of the ifa show podcast.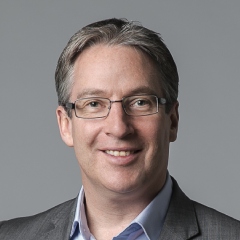 Written by Michael Donoghue