Blogs | 05 September 2022 | Jim Steed <
If in the middle of a hot summer's day that only option was a thick, heavy stout, you'd probably take your business elsewhere.
If it was a bright, floral pale ale you were after, but the only option was a bitter lager, you'd probably find another establishment.
When enterprises look to cloud computing, they often only see one variety on offer — public cloud. As a result, many decide not to go out at all because it doesn't suit their needs. Instead, many continue grappling with their barely consumable home brew.
Just like any self-respecting bar with its array of different beer taps, there's a variety of cloud computing options available. But for too long, many enterprises have only considered the hyperscale flavour when it comes to cloud.
And this tunnel-vision is most pronounced in the banking and financial services industry.
Financial Services falling behind
According to recent research, the sector is falling behind the wider global enterprise hybrid cloud adoption rate by 10 per cent.
They also reported having the lowest public cloud usage of all industries surveyed, with 59 per cent using no public cloud services compared to 47 per cent globally. In fact, 31 per cent are still operating non-cloud-enabled three-tier data centres as their only IT infrastructure.
With concerns around security, privacy, and regulatory compliance, the most common challenges FSI respondents raised as barriers to cloud adoption, it's clear many see public cloud as the only alternative to their legacy home brew infrastructure — and it is this mindset that's holding them back from transforming their businesses.
Cloud as a tool, not a destination
For many years, 'cloud' has been thought of as merely a destination. Somewhere an organisation 'goes' and upon arrival, their business is magically transformed.
This 'destination' mentality has led to misguided strategies that see an enterprise try to shift all its applications to a single public cloud provider — regardless of the specific needs and nuances of each individual workload.
But just as every business has its own unique structure and objectives, the same is true of every application, every workload, and every dataset within each business.
The emerging hybrid multi-cloud strategy sees cloud as a tool and understands that there is no one-size-fits-all. Some workloads might be suited to one public cloud provider, some to a different public cloud, while others might need the control, security, and data sovereignty of a private cloud.
When FSI organisations view cloud through this lens, with a hybrid cloud management platform at the centre to uniformly apply security and data governance policies while enabling application mobility, transformation becomes viable.
In fact, the survey found FSI cloud adoption is expected to more than double from 26 per cent to 56 per cent in the next three years, in line with the global trend of evolving to a multi-cloud IT infrastructure that spans a mix of private and public clouds.
Australian early adopters
Despite the challenges holding back transformation, financial organisations appear confident these issues will be worked out in the short term.
In the meantime, Queensland's RACQ is ahead of the pack in its transformation as it realised cloud was a tool to be used, rather than a destination to move to.
Like many other FSI organisations, RACQ wanted to retire its legacy home brew data centre infrastructure as the old model was unable to support the flexibility and speed of innovation the business needed. Also, like others in the industry, it couldn't go all-in on public cloud due to regulations around financial services data.
Rather than let this challenge hold it back, it pursued a hybrid cloud model to give it the best of all worlds. In doing so, it is able to use public cloud for less sensitive or test environments, while production workloads that require more robust security and control run on RACQ's private cloud.
As a result, it has unlocked multiple benefits. RACQ now expects to save $500,000 on the licensing and management costs of its legacy architecture, has lowered its carbon footprint by reducing the physical hardware it needs to run and maintain by 77.5 per cent, and has increased the pace of innovation as environments can be spun up to support new projects in under a day as opposed to the five days it previously took.
When FSI organisations have flexibility and freedom of choice over where their applications and  workloads live, transformation becomes a much less daunting prospect.
The first step is realising cloud is not all-or-nothing. Just like a good bar, there's many different flavours to choose from and each of them quench a different thirst — so there's no need to keep struggling with home brew.
Jim Steed, managing director, Nutanix ANZ   
Neil is the Deputy Editor of the wealth titles, including ifa and InvestorDaily.
Neil is also the host of the ifa show podcast.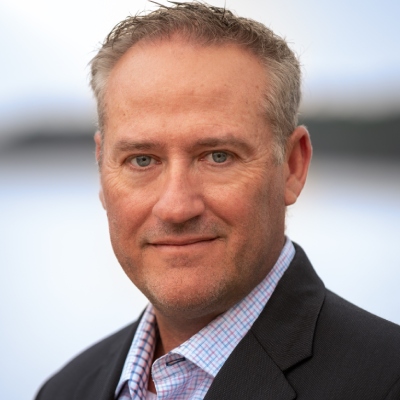 Written by Jim Steed