The investment banking sector has recently undergone significant changes as a result of changing market conditions.
Despite the ongoing transition, many investment banks continue to face the challenge of providing a heightened, seamless customer experience that delivers on growing, and often 'liquid', client expectations.
The prevalence of highly responsive and personalised customer services provided by online giants like Google, Apple and Uber are setting a new standard of customer experience that features intuitive self-service, clear value and seamless interactions.
These changes have inevitably altered customer expectations, with Accenture research revealing 78 per cent of users expect tailored solutions and 76 per cent want a self-directed experience.
With 76 per cent of users admitting to monitoring and evaluating vendor performance, investment banks need to cater to a growing tech-savvy clientele who, with financial and investment data available at their fingertips, are more discerning than ever.

While banks recognise the need to create a successful client experience in order to secure loyalty and customer satisfaction, Accenture's Top 10 Challenges for Investment Banks report has identified common barriers to service transformation.
These barriers include poor customer data/analytics, too little time dedicated to addressing this issue and unclear customer experience return on investment.
The potential for investment banks to transform their capabilities to meet 'liquid' client expectations is also hindered by a culture of siloed businesses, which are not conducive to a collaborative environment for change.
Banks committed to transforming the client experience could overcome these challenges by adhering to the following principles:
Walk the talk and outperform

Investment banks must prioritise the customer experience to deliver high-performing capabilities that offer personalised, intuitive solutions.
The Accenture 2017 Investment Advice Report reveals the most commonly cited factor in building loyalty is a high level of trust that financial advisers will act in the customers' best interests.
According to the report, 73 per cent of customers want financial advice and product information that is relevant to their life stage, financial needs, and medium and long-term objectives.
Do not avoid disruption, create it
The adoption of new, digitally enabled channels can play a significant role in providing re-imagined services, particularly those that are data-driven.
Customers are becoming increasingly aware of the value of their data, with 67 per cent of the respondents in the report revealing they would grant investment advice firms access to more personal data in return for benefits such as better tailored products or competitive pricing.
Start 'from the back'
With the increasing prevalence of digital interactions, the role of technology in facilitating ongoing client management is paramount.
Computer-generated support is a feature that banks can implement to give customers greater control of their investing experience.
Artificial intelligence as a platform is playing a key role in the interface between customers and banks, with major Australian banks already implementing some level of this technology.
Enlisting the help of automated services will in turn assist financial advisers to become more proactive and build stronger relationships with customers by providing a mix of human and digital support.
In following these principles, investment banks can start to identify key features and delivery channels to implement a transformed client experience that will address the needs of both external clients and internal customers.
This process includes the establishment of ongoing evaluation tools that monitor client experiences and attitudes through all points of interaction while simultaneously evaluating which business silos to eliminate in order to deliver the most rewarding client experience.
Crucially, barriers to enhanced customer experience should not be perceived as a static challenge to be solved.
Rather, investment banks need to understand the 'liquid' nature of client experience capabilities as they change in response to evolving client needs or emerging technologies.
By seeking client feedback, evaluating existing service experience and mapping out a future service experience, investment banks can begin to identify necessary changes and realise meaningful results.
Investment banks must continuously track results in regard to engagement, trust and data, and apply digitally-enabled tools which extend and enhance the client experience.
Aleksandra Green is a senior manager within Accenture's financial services distribution and marketing practice.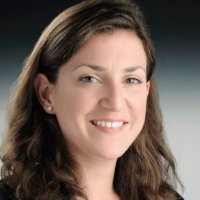 Written by Aleksandra Green