Blogs | 31 July 2017 | Guy McKanna
So what does this mean for other super funds? In short, it means all other super funds are on notice to catch-up.
Unlike competing on investments, asset allocation and service, this move will see AustralianSuper develop a competitive advantage through greater insight into change, disruption and the resultant transformation of the superannuation industry as well as target investments.
This signals that the superannuation industry is ripe for disruption and transformation from fintechs.
Those who don't follow AustralianSuper's lead will fall behind. For instance, many existing member communications can be 'easily' taken care of by specially-designed, technology-enabled applications, or apps, empowering members and reducing associated costs for fund managers.
Overall, there are at least five advantages AustralianSuper should gain from this transformative move.
New technology
AustralianSuper will be able to identify new technology and associated providers earlier than others.
This means it will be able to develop and/or adopt more efficient ways to deal, and communicate, with its members, increasing its own efficiency and investor satisfaction.
Innovative apps are already being developed that allow members to view their superannuation holdings in real time. It won't be long before more funds pay to develop their own.
Introductions to partners
This could also be in the superannuation space, such as with existing and emerging providers of digital advice and artificial intelligence.
New asset class 
AustralianSuper will also be able to identify potential disruptive investment targets/start-ups on the ground floor – a growing new asset class.
Gaining a depth of knowledge in this sector will be useful for its investment team and provide a competitive advantage.
It will also help them better understand the impact of disruption on existing industries and traditional investments.
Transformative understanding
This move will also help Australia's largest super fund better understand the ins and outs of disruption and transformation and what is required to succeed.
And with almost every industry undergoing change, this will be invaluable and provide another competitive advantage.
Access to people
By tapping into networks of innovative and transformative people, AustralianSuper is expanding from the conservative traditional approach of most super fund executive teams and boards who are hanging onto the status quo and preparing itself for the future.

Whether AustralianSuper can realise all these benefits is another matter. But other – even all – super funds are capable of it. They just have to acknowledge it and ask for assistance.
Alex Scandurra, chief executive of Stone & Chalk, threw the gauntlet to the super industry when he said, "Our Melbourne hub will help to further accelerate an already fast-moving industry that's integral to Australia's future."
AustralianSuper chief executive Ian Silk said, "The partnership approach between existing businesses and entrepreneurial start-ups will bring benefits to both sides, and assist AustralianSuper to ensure it is best paced to meet changing member demands.
"The hub provides companies with a tested formula to develop deep connections with the exciting work being undertaken by startups in the fintech community."

This move will also challenge several start-ups in the super space, as many are mainly marketing operations, targeting Millennials among others, rather than being true disruptors offering something revolutionary.
Guy McKanna is a co-founder and board member of the Australian Transformation and Turnaround Association (AusTTA) and principal of SUPER Recruiters.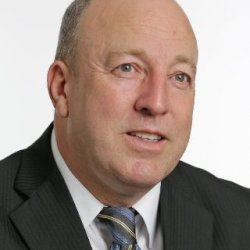 Written by

Guy McKanna