Blogs | 05 March 2018 | Greg Charlwood <
I made plenty of mistakes, which were tough to handle at the time, but the lessons I learned made the process of starting my second and third businesses that much smoother.
My key message would be to get ready to fail along the way and not be afraid of that. There is no better way to learn.
Here are some further tips to help ensure that you experience more of the exhilaration and less of the stress when starting a financial services business.
Love the industry you are in
This sounds pretty fundamental, but I've seen many people try to grow businesses in industries they have no interest in and then wonder why the business has failed.
They might have seen an opportunity to service a particular sector, but they didn't realise that they were heavily disadvantaged from the outset.
By having a passion for the industry you are in, you are going to develop a much deeper knowledge of its particular characteristics and nuances, and you will be more likely to stay in the game when things get tough.
More importantly: your customers will sense pretty quickly if your heart's not in it.
And besides that, who wants to get up in the morning and go to a job they don't enjoy?
Clearly define your goals
It is essential to set goals as it provides focus. I find it beneficial to break down major goals onto subsidiary, time-based goals that are working towards an ultimate goal. Break it down into smaller chunks. Goals must be measurable and attainable.
As important as passion is, it is not everything. That passion needs direction and parameters to be most effective. By all means have lofty ambitions but remain conscious that reaching those will take time.
Focusing too much on the achievement of the end goal can create unnecessary stress and pressure when you inevitably veer from the course. Better to set small goals that will lead to your ultimate objective and keep you motivated along the way.
Remember that goals are nothing without a strategy to guide them.
Identify your target market
Identifying a specific group of customers to target is a much more efficient use of resources than chasing faceless potential customers. Situating your product or service as being of benefit to a specific group means that they are likely to be much more engaged.
Targeting a smaller group also allows for more precise strategies in relation to marketing and content creation.
Use an accounting firm to help with planning and projections
Find an accounting firm that can not only do your bookkeeping and tax but has a division that can provide business advisory services. A strong business advisory team is invaluable for providing advice — from pricing to marketing to risk management.
Build strong relationships with suppliers and customers
The success or failure of a business can hinge on the strength of client relationships, particularly during the start-up phase. It can be helpful to view your role for clients as that of a trusted partner rather than just a product vendor.
Developing strong relationships with clients can even be a way to differentiate yourself from the competition. Tips for building strong, long-lasting relationships with customers, clients and suppliers as trusted partners include:
Research your customers and their businesses
Be honest and transparent at all times – nothing is likely to turn someone off dealing with you more than dishonesty
Respond promptly to queries
Always acknowledge problems and delays
Follow up with customers about their service experience
Make it a habit to exceed expectations
Building consumer trust is crucial in any industry, but more so in financial services where we are dealing with people's money.
It may occasionally be necessary to drop clients. This might seem counterintuitive when you have put so much effort into securing clients in the first place, but difficult clients can be a drag on the momentum of a business.
Servicing their needs or chasing late invoices can mean that a disproportionate amount of time is devoted to a problem client, meaning that less time is available for other clients and business development.
Don't get too big too soon
We've all heard the Australian financial services start-up success stories like SocietyOne, Stockspot and Coinjar. Start-up entrepreneurs are an ambitious lot and many harbour dreams of taking the world by storm.
But in the eagerness to grow, it can be tempting to raise too much money early on.
This can lead to inefficiencies if management is inexperienced or a detailed strategy is not yet in place. Remember, investors will always want to see how their money is spent.
It might sound strange to suggest that you can grow a business too quickly, but it does happen.
Don't freak out when things go wrong
Let's face it; things are going to go wrong. Often spectacularly wrong. There will surely be times early on when you worry about having enough cash to pay staff or keep the lights on.
As I noted earlier, every start-up entrepreneur will hit speedbumps on their journey. The key is to not let them slow you down so much that you forget about your ultimate destination.
It's a good idea to have a mentor or confidant you can discuss difficult issues with, who has the experience to help you re-focus on the bigger picture.
Greg Charlwood is the managing director of Australian Invoice Finance.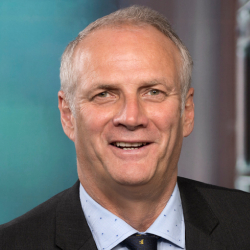 Written by

Greg Charlwood