Currency | 22 August 2022 | Neil Griffiths <
In a statement on Monday, the Albanese government announced a world-first "token mapping" project to commence this year, with the aim to "improve" the way Australia's regulatory system manages crypto-assets.
Token mapping will seek to determine the characteristics of all the digital tokens available in Australia, providing the government with the crucial knowledge to tackle fresh regulator in the crypto area.
"This hasn't been done anywhere else in the world, so it will make Australia leaders in this work," the Minister for Financial Services, Stephen Jones, and Assistant Minister for Competition, Charities and Treasury, Andrew Leigh, said in a joint statement.
The government's ultimate goal is to ensure "customers engaging with crypto are adequately informed and protected", but in a manner that embraces new and innovative technologies.
"The previous government dabbled in crypto-asset regulation but prematurely jumped straight to options without first understanding what was being regulated. The Albanese government is taking a more serious approach to work out what is in the ecosystem and what risks need to be looked at first," the pair said.
The token mapping project, Mr Jones and Mr Leigh explained, should identify notable gaps in the regulatory framework, progress work on a licensing framework, review innovative organisational structures, look at custody obligations for third-party custodians of crypto-assets and provide additional consumer safeguards.
"A public consultation paper on 'token mapping' will be released soon," the pair confirmed.
The Australian Taxation Office estimates that more than one million taxpayers have interacted with the crypto-asset ecosystem since 2018.
The government's crypto move has been welcomed by BTC Markets.
Just minutes after the government's announcement, CEO Caroline Bowler said in a statement: "This move recognises the significance of digital asset infrastructure for the future of Australia, and we look forward to working alongside the Treasury Department towards creation of a regulatory framework."
Back in March, the Liberal government released a Treasury consultation paper, recognising that regulation needs to be centred on risk and remain technology-neutral. And on Monday, BTC Markets echoed the position this paper took, asking for "proportional, appropriate regulator of our sector".
"The Treasury consultation paper in March 2022 spoke of regulating according to risk. It recognised that crypto-assets are distinct in character compared to traditional financial products. The issues of trust and information asymmetry may be mitigated using blockchain technology.
"As a result, any regulations need to be applied based on risk, and considered technology-neutral in design. Token mapping is the foundational work to achieve this risk-based objective," Ms Bowler said.
'Robust and appropriate' regulation needed
Recent research released by ASIC, detailing the rising popularity of crypto, revealed that among the 1,000 retail investors it surveyed, around 44 per cent held crypto.  
Speaking to InvestorDaily, ifa's sister brand, earlier this month, Dr Angel Zhong, a senior lecturer in finance in the school of economics, finance and marketing at RMIT University, said the survey demonstrated the need for "robust and appropriate" regulation.
"The large influx of inexperienced investors and ongoing regulatory uncertainty highlights the importance of having a robust and appropriate regulatory environment for crypto and digital currency in Australia," she said.
"This is critical to protect the financial wellbeing of Australian retail investors, in particular the young and novice group. Young investors are also heavy users of social media platforms to source investment information," Dr Zhong added.
Meanwhile, the Financial Planning Association of Australia (FPA) confirmed last month it supported a regulatory framework for crypto-assets in a submission to Treasury, on the basis that it is consistent with their equivalent non-crypto versions.
FPA head of policy Ben Marshan said that the technology which underlies an asset was irrelevant when considering the regulation of a financial product.
"To this point, investment in crypto-assets is as much in relation to the asset itself, such as an ether [ETH] coin or a non-fungible token [NFT], as a bet on the sustainability of the technology platform supporting the asset, for example the Ethereum blockchain," he said.
"Ensuring consistency will reduce confusion for Australian investors and financial service providers."
Neil is the Deputy Editor of the wealth titles, including ifa and InvestorDaily.
Neil is also the host of the ifa show podcast.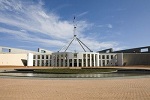 Written by Neil Griffiths