Data | 25 July 2014 | Shared from www.ifa.com.au <
A study conducted by Beaton Research and Consulting on behalf of Zurich Financial Services Australia found that of 203 advisers, 45 per cent felt that addressing identity theft was a role in which they could add value to their clients' financial affairs.

Zurich general manager of retail life and investments Philip Kewin said he expects an increasing number of advisers will see the importance of managing this type of risk.

"In my experience, the best advisers protect their clients' wealth and lifestyles by looking at every type of risk that threatens their financial wellbeing, increasingly that including the risks posed by identity theft," Mr Kewin said.

In addition, the study found that "more technology savvy" advisers were increasingly likely to help clients with identity theft. Fifty-one per cent of advisers under the age of 45 believed they should help clients mitigate these risks.

Zurich pointed to the US advice market, where new rules were introduced in mid-2013 requiring specific categories of financial advisers to develop and implement written identity theft prevention programs on behalf of clients.

In addition, the Wall Street Journal recently reported that the number of US advisers who include cyber-attack coverage in their business insurance policies is on the rise.

With 740 million data records exposed during 2013, Mr Kewin said that similar regulatory developments in the area of cybercrime could be implemented in Australia.

"Financial products in particular represent a high category of risk, due to the volume of sensitive personal financial and health data often required in establishing investment instruments and life insurance policies, and it wouldn't surprise me to see some sort of regulatory interest, and possibly action, in this area," Mr Kewin said.

Zurich's research follows reports by ifa on advisers being exposed to cybercrime risks through increasing reliance on technology.

IRESS senior business development manager Michael Kinens raised concerns that a "blinkered perception" of security measures is leading to some advisers leaving client information vulnerable.

"I think ultimately advisers need to start considering that they have a lot of sensitive data on their clients," Mr Kinens said.

To read the original article and for more financial services news click here.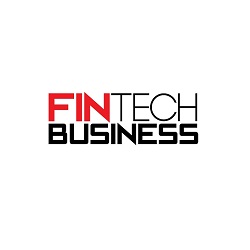 Written by

Shared from www.ifa.com.au