Industry | 02 July 2018 | Reporter <
The inaugural awards ceremony, held at Sydney's Hyatt Regency, saw more than 20 of tomorrow's financial services sector leaders recognised for their outstanding contributions to the industry.
AI-driven platform for financial advisers Nod's Joel Robbie took home the prized Young Leaders in Finance Excellence Award as well as the Entrepreneur of the Year Award.
Crowdfunding.com.au's Chaz Prezident was named Fintech Leader of the Year, while Power Tynan's Nathan Smith was crowned Innovator of the Year.
Momentum Media managing editor for wealth Aleks Vickovich said the awards highlighted the strength of the industry moving into the future.
"Despite the negative headlines in the industry, the Young Leaders in Finance Awards shows that passionate, client-centric, community-oriented professionals are coming through the ranks," Mr Vickovich said.
"Congratulations to the winners and finalists. We encourage you to continue making a positive contribution to the financial sector."
Winners were selected by a panel of experienced industry professionals from a range of disciplines.
The winners are:
Accountant of the Year Jason Robinson, RBK Advisory
Auditor of the Year Alex Hardy, Prosperity Advisers Group
Bookkeeper of the Year Kathleen Piachaud, Carbon Group
CEO of the Year Jack O'Reilly, funding.com.au
Director of the Year Caleb Dozzi, Dozzi Financial Advice
Entrepreneur of the Year Joel Robbie, Nod
Finance Broker of the Year Marshall Condon, Neue Black
Financial Adviser of the Year Ray Jaramis, Treysta Financial Life Management
Fintech Leader of the Year Chaz Prezident, Crowdfunding.com.au
Innovator of the Year Nathan Smith, Power Tynan
Investment Business Development Leader of the Year Charlie Wapshott, Walsh & Company Asset Management
Investment Manager of the Year Thomas Lambert, Knightsbridge Wealth Management
Legal Counsel of the Year Daniel Houghton, K&L Gates
Lending Business Development Leader of the Year Jordan Mutton, Positive Lending Solutions
Marketing Professional (Agency) of the Year Harry Brownbill, PHD Media
Marketing Professional (In-house) of the Year Sabrina Cortez, Mortgage & Finance Association of Australia (MFAA)
Mortgage Broker of the Year Alex Veljancevski, Eventus Financial
Principal of the Year Sam Robinson, Pursue Wealth
Public Relations/Communications Professional of the Year Sabrina Cortez, Mortgage & Finance Association of Australia (MFAA)
Regional Professional of the Year Harley Radovan, Focused on Finance
SMSF Adviser of the Year Brett Jackson, Lantana Private Wealth
Thought Leader of the Year Sam Robinson, Pursue Wealth
Young Leaders in Finance Excellence Award Joel Robbie, Nod
Graduate Program of the Year AMP Services Limited
Recruiter of the Year Platinum People Group
Education & Training Program of the Year The Outperformer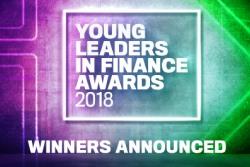 Written by

Reporter