Industry | 14 January 2019 | Eliot Hastie <
Bendigo and Adelaide Bank have completed the implementation of Modernized Economic and Financial Statistical Reporting, an ambitious regulatory program managed by APRA.
The banks have utilised Wolters Kluwer's OneSumX regulatory reporting to complete the task, which uses a single source of data to ensure consistency, reconciliation and accuracy.
Bendigo and Adealaide Bank's divisional CFO for consumer banking Patricia Zeitz said the team at Wolters Kluwer's had enabled the banks to implement the program ahead of APRA's changes.
"We look forward to delivering the APRA reporting automation in full and keeping ahead of future regulatory changes with assistance from this expert team.
"Using a number of Wolters Kluwer solutions to benchmark our submissions to regulators, the bank will continue to assist regulators by producing their required information in the most unified and expedient way possible," she said.
Wolter Kluwer's Australia and New Zealand account manager David Rule praised the banks' approach to reporting and said it was a rewarding experience.
"Working with the Bendigo and Adelaide Bank finance team has been a mutually rewarding experience for us all.
"Their professional and dedicated approach meant the first deliverables of the project were signed off and ready for production well ahead of time," he said.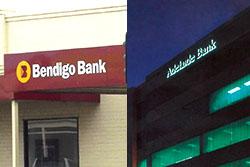 Written by

Eliot Hastie