Industry | 21 January 2019 | Eliot Hastie <
The network has been launched by the fintech associations of Australia, Hong Kong, Japan, Malaysia, Philippines, Singapore, Taiwan, Thailand and the United Arab Emirates.
Other fintech associations in the Asia-Pacific region have been invited to join the network which will focus on sectors like regtech, financial inclusion and blockchain.
Fintech Australia's general manager Rebecca Schot-Guppy said the launch was a big move towards greater collaboration in the region.
"The launch of the Asia-Pacific Fintech Network is a positive step in advancing cross border collaboration and building a strong APAC FinTech network.
"FinTech Australia looks forward to working with the Asia-Pacific FinTech Network to foster the region's innovation and growth," she said.
All participants in the network will work together by organising events in their marketplaces to exchange information and establish and foster collaboration between companies.
Associations will also facilitate trade and bilateral foreign direct investment and host joint webinars, seminars and workshops to share knowledge of technology, products and standards.
Singapore Fintech Association's president Chia Hock Lai said this collaboration would allow regional economies particularly to seize growth opportunities.
"With the shift in global economic weight towards Asia, a collaborative and cooperative approach will be imperative to allow regional economies to seize the growth opportunities.
"Through the Asia-Pacific FinTech Network, we will be able to readily facilitate this strong cross border partnership among members and promote FinTech in the region."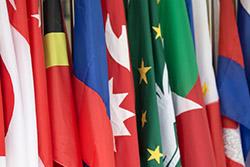 Written by

Eliot Hastie