Industry | 10 February 2020 | Lachlan Maddock <
CBA has pledged to launch 25 new fintech start-ups over the next five years in its new in-house incubator. But George Lucas, CEO of Raiz, believes that the new customer data rights (CDR) laws will allow them to boost the performance of those fintechs.
"This is a perfect example of how customer data rights will give a competitive advantage to, not just CBA, but the large four banks in general," Mr Lucas said.
"CBA will be able to share customer data without customer consent with these subsidiary start-ups, as well as Klarna (a buy now pay, later product which competes with Afterpay and Zip).
Australian fintechs will have an "onerous double consent process" to receive similar data, while CBA has the data of more than 30 per cent of the Australian banking customers.
"Customer data rights is not really about customers owning their own data," Mr Lucas said.
"Rather, it is about giving a competitive advantage to the incumbent banks that between them hold more than 90 per cent of the data on customers. Just like the chosen recommendations from the FSI that were legislated and gave a competitive advantage to the banks, which eventually led to the royal commission.
"We believe those lessons have not been learnt and it is happening all over again.
Mr Lucas also called into question the approval process, saying that fintechs funded by the big banks will be able to skip the queue.
"Also these new companies through X15 will be able to rely on CBA to get automatically accredited under CDR, other fintechs will have to undergo a rigorous due diligence process to get accredited," he said.
"That is not a level playing field and again protects the big end of town and disadvantages everyone else."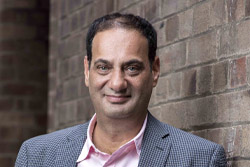 Written by

Lachlan Maddock