Industry | 08 February 2016 | Taylee Lewis <
In an annual report titled IPO Watch, HLB Mann Judd said the technology sector accounted for 20 per cent of the Australian IPO market in 2015, up from 16 per cent in 2014. 
HLB Mann Judd Perth partner and report author, Marcus Ohm, indicated that technology companies contributed $1.561 billion, or 22 per cent, of the total funds raised in 2015.
Moreover, Mr Ohm said technology companies are likely to continue their "success" in 2016. 
"Seven new technology companies were in the process of listing at the start of the year, seeking $68.5 million between them," he said. 
The report also found that 2015 saw an improvement in the IPO market for small-caps. 
"There was a recovery in 2015 in the number of small-cap companies undertaking an IPO, with 56 per cent of listings coming from companies with a market cap of under $100 million, compared to 43 per cent in 2014," Mr Ohm said. 
"This more even spread in IPOs is a positive sign for the market, showing that better opportunities exist for companies of all sizes considering a public offering."
A total of 85 companies listed on the ASX in 2015, raising $7.02 billion.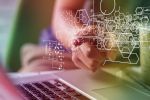 Written by

Taylee Lewis