Industry | 04 December 2017 | Jessica Yun <
According to the 2017 StartupAUS Crossroads report, since the start of 2015 the fintech sector has constituted 25 per cent of all capital raised by NSW start-ups.
Over $900 million had been invested in NSW start-ups, bringing the amount invested into NSW fintech to approximately $225 million.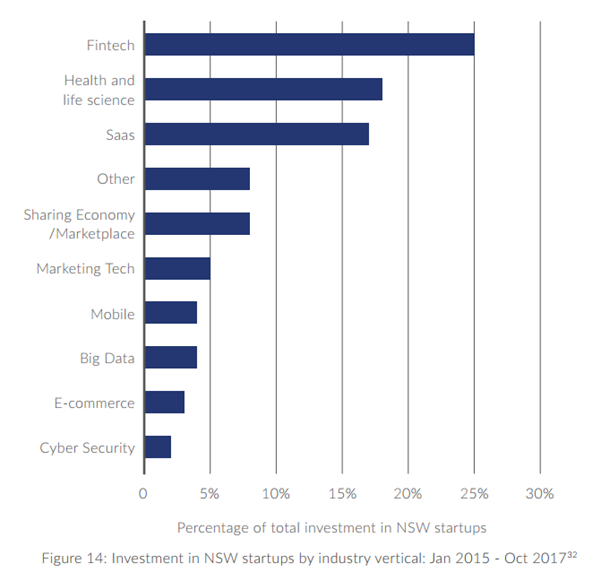 "Given the importance of financial services in the NSW economy, it should come as no surprise that the largest start-up industry cluster in NSW is fintech," the report said.
"A wave of successful fintech start-ups (including companies such as Afterpay and Prospa) as well as a concentration of support structures in NSW (including Stone & Chalk, Fintech Australia, Tyro Fintech Hub and the H2 fintech accelerator) have driven rapid growth."
The next most invested-in start-up verticals in the state were health and life sciences businesses (18 per cent) followed closely by software as a service (SaaS) businesses (17 per cent).
The report also indicated that NSW's support for start-ups extended beyond metropolitan Sydney.
"The NSW government has been clear in its commitment to include regions in the state's innovation push," the report said.
"As part of its strategy, Jobs for NSW is focused on delivering innovation 'clusters' across both metro and regional areas.
"Data from Startup Muster 2017 suggests more than one in 10 NSW start-ups are based outside Sydney.
"Some of the most innovation-active local government areas in the country, with regional NSW accounting for almost half the country's total 'innovation leader' districts."
Commenting on the report, Deputy Premier and Minister for Regional NSW, Skills and Small Business John Barilaro said he wanted to see Sydney rank in the top 10 start-up ecosystems in the world from its current rank as 17th.
"The sector is worth $70 billion to the NSW economy, so as a government we want to be doing everything we can to create the right environment for people to have the confidence to launch a start-up, and the support they need to make sure it succeeds," Mr Barilaro said.
He pointed out a number of initiatives the state government had engaged in in support of start-ups, such as a sum of $190 million across four years as well as a $150 million fund in partnership with First State Super titled GO NSW Equity Fund, which would "see the NSW government take an equity stake in high-growth companies".
He also said the state government had facilitated relationships between universities and businesses through the creation of the Sydney School of Entrepreneurship, an initiative across 11 Australian universities, and the Boosting Business Innovation Program.
Start-upAUS chief executive Alex McCauley said it had been "great to see the NSW government proactively supporting" the NSW start-up ecosystem which had grown rapidly in recent years.
"The support of Jobs for NSW along with significant precinct development activities such as the Sydney Startup Hub and the Sydney School of Entrepreneurship will contribute enormously to this future growth," Mr McCauley said.
"Sydney's rising status in the global start-up ecosystem rankings will help Australia to elevate its overall status as a potential top 10 start-up ecosystem player."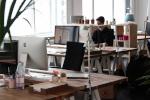 Written by

Jessica Yun