Industry | 09 March 2018 | Reporter <
Danielle Szetho announced her resignation from her role today, with former Startup Victoria Female Founders committee co-lead Sarah Worboys to step in as interim chief executive while the industry body commences its search for a new boss.
"It has been an honour and a privilege to have served Australia's fintech industry as its inaugural industry association CEO, and to have been part of its founding journey and establishment as a real force for positive policy change and industry growth," Ms Szetho said.
She said it was time to hand the organisation over to a new chief executive at a time when the fintech industry was maturing and "the organisation scales to the next stage of growth".
"I'm looking forward to having a good rest and time off to travel before I delve into the next stage of my career, and I'll be working with our policy leads and board in the next few weeks to ensure they are supported through the transition until the new chief executive can take the reins."
FinTech Australia chairman Stuart Stoyan thanked Ms Szetho for her dedication to the sector.
"For the last 20 months, Danielle has been the heart and soul of Australia's fintech community," Mr Stoyan said.
"Danielle's energy and passion has been central to Australia developing into one of the world's leading fintech ecosystems.
"Danielle's departure is our loss and I wish her all the best in the next stage of her career."
Interim chief executive Sarah Worboys began her career as a chartered accountant and most recently held the role of head of strategy and operations at invoice financier Timelio.
Ms Worboys has also helped grow a community of female entrepreneurs through Ladies of York (launched through York Butter Factory) that later merged with the Startup Victoria Female Founders committee.
"I thank FinTech Australia for the opportunity to guide its operations while it undertakes recruitment for the CEO role," Ms Worboys said.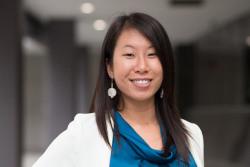 Written by

Reporter