Private equity firm's proposed buyout of Iress called off
A private equity firm's proposed buyout of Iress has officially been scrapped.
news | 17 September 2021 | Neil Griffiths <
Only a week after EQT Fund Management was granted an additional 10 days to perform its due diligence in its bid to acquire all of the tech company's shares, it was confirmed on Friday that "both parties have been unable to agree to a transaction".
"In our 11 August announcement, Iress advised shareholders that there was no certainty the indicative proposal would result in a binding or formal offer from EQT," Iress' chair, Roger Sharp, said.
Nevertheless, the board took the view that was in the best interests of shareholders to engage further with EQT in relation to the indicative proposal.
Mr Sharp added that despite the news, Iress will continue on its aim to double net profit after tax by 2025.
EQT's Asia-Pacific chairman, Thomas Von Koch, added: "We have not come across any red flags during our due diligence but were not able to sufficiently confirm our investment hypothesis.
"We wish management and the company well and have every confidence Iress will continue to be a leader in its field."
Iress confirmed that it still intends on commencing its on-market share buy-back as previously announced in July.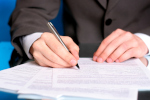 Written by

Neil Griffiths