French start-up plots Australian expansion after US$555m raise
A French start-up backed by Silver Lake has raised US$555 million in preparation for an expansion in international markets, including in Australia.
news | 27 September 2021 | Maja Garaca Djurdjevic <
Mirakl, a platform used by the likes of Kroger and Siemens to build online marketplaces, has announced a US$555 million raise in a Series E round of funding led by Silver Lake, taking its valuation to an impressive US$3.5 billion.
Speaking to InvestorDaily, Adrien Nussenbaum, co-founder and co-chief executive of Mirakl, revealed that a significant part of Mirakl's expansion plans will be focused on the Australia/Asia-Pacific market.
"Australia and the Asia Pacific are key markets in Mirakl's five-year strategy, and our ambitions are that the revenue from these regions will represent a quarter of Mirakl's global revenue within that time. I look forward to providing further updates on our plans in Australia," Mr Nussenbaum said.
Mirakl's valuation has more than doubled since its US$300 million Series D funding round announced on 22 September 2020 and led by Permira's growth fund.
The company owes its successes to rapid digitisation, spurred by COVID-19 and the pressures it exerted on businesses to keep pace with disruption to supply chains, product shortages and unpredictable buyer behaviour.
According to McKinsey, e-commerce penetration experienced 10 years of growth during the first three months of 2020. A disproportionate share of this growth went to enterprise marketplaces: during the fourth quarter of 2020, marketplaces grew by more than double the overall e-commerce rate.
This growth has proven resilient, as Mirakl recorded 90 per cent growth in year-over-year bookings value during the first half of 2021.
As such, Mirakl noted the new funding will allow it to continue to significantly invest in its technology, expertise and partner ecosystem, as well as grow its teams to help meet the accelerated adoption of the marketplace mode.
"The world has shifted irreversibly towards eCommerce, and the enterprise marketplace model has clearly emerged as the only solution that will enable businesses to survive in a competitive global sales environment," Mr Nussenbaum said.
Aside from lead investor Silver Lake, other notable participants in Mirakl's Series E round include 83North, Elaia Partners, Felix Capital, and Permira.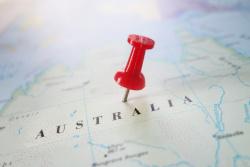 Written by

Maja Garaca Djurdjevic