news | 20 December 2021 | Neil Griffiths <
From reflecting on the year that was, to discussing hopes and predictions for the new year, here is what some of the biggest names in the space have to say.
Paul Wilcox, vice president and general manager, APAC, Sumo Logic
"In the financial sector, organisations are waking up to the fact that security orchestration automation and response (SOAR) will be the connective tissue for security across all operations, not just cyber security. For example, we have seen financial organisations take the SOAR approach that they used for their security information event management (SIEM) alerts, and use the same platform for transaction monitoring alerts and fraud alerts as well.
"Looking to 2022, we'll see more fintechs reviewing their automated processes on fraud and consolidating their approaches to one single operations centre, rather than running separate systems. SOAR can act as that single engine that can power multiple use cases at once because it is open and connects all systems."
Dave Scheine, country manager, Australia, Podium
"Although COVID-19 has been challenging for Australian local businesses, it has provided an opportunity for business owners to revamp the way they cater to changing consumer behaviours. Text messaging has transformed the way businesses interact with customers, with our research showing that text messages have a 209 per cent higher response rate than emails, phone and Facebook.
"As a result, local businesses have started to use text messaging to collect payments. Given its convenience and effectiveness in incentivising quick payments, we expect 2022 to be the year in which SMS payments boom amongst local businesses. Whether it's digital currencies, buy now pay later or one of a constant stream of shiny new fintech innovations, the payments space is rapidly evolving. But in 2022 the most important and empowering payment trend could be the simplest: the convenience of SMS payments."
Marc Caltabiano, vice president, Australia and New Zealand, MuleSoft
"Digitisation in the financial sector has accelerated at an unprecedented rate over the past two years. In 2022, we'll see businesses continue to focus on engaging and servicing customers across an increasing number of digital touchpoints and technology environments, requiring them to lock in clear strategies to navigate today's multi-cloud and hybrid ecosystems.
"With increasing digital touchpoints, both established and new businesses in the financial sector will be creating and managing more APIs than ever. Investing in universal API management capabilities, where IT teams can create, manage securely, and govern any API across any environment and technology, will be critical for businesses to scale, be agile, and fuel innovation-led growth."
Anthony Baum, CEO and co-founder, Tic:Toc
"The wave of digitisation in the financial services industry is gathering momentum, with businesses needing to rapidly improve customer experiences and overhaul backend processes. Looking to 2022, I expect to see lenders prioritising efficiency through automation, including AI and ML, so that they can compete on price, speed of delivery and ultimately improve time to yes.
"We're also going to see a rise in large organisations utilising software and platform as a services, or partnering with fintechs. Leveraging proven platforms and technologies will be critical for businesses, so they can gain instant access to fast-growing digital channels to supplement internal transformation programs that can take years to get off the ground."
Lachlan Feeney, founder and CEO of Australian blockchain consultancy, Labrys
"2022 will be the year in which mainstream gaming companies will embrace blockchain and DeFi (decentralised finance). Many businesses and industries are beginning to utilise the immense potential of blockchain, and over the next 12 months we'll see its unique benefits being felt in the gaming industry, too. Today, there are over 2 billion global gamers, and collectively they spend over $159 billion per year. It's a number we expect to see increase significantly in 2022. With more and more people taking up this form of entertainment, gamers and developers will combine to use GameFi to create new ways to monetise the industry. In much the same way as NFTs have captured the world's imagination and allowed creatives and brands to create new revenue streams, it will enable gamers to generate an income by monetising their own talents." 
Christian Lund, co-founder, Templafy
"In 2022, we're going to see a continued evolution towards the Digital HQ – a concept that champions connectivity throughout the workplace. And as we continue to live in a hybrid working world it becomes more important than ever for financial institutions, both new and old, to enable their employees to work from anywhere. The key to this relies on the tech stack.
"In fact, Templafy recently conducted a study that found an overwhelming majority of financial service employees (93 per cent) believe a hybrid workplace would be successful if their employer can get the technology stack right. An essential component of a strong tech stack? Content enablement platforms. This technology connects the content stored across a company's technology stack to the people who need it, in whatever application they're using. Encouraging scalable agility for accelerated productivity and more importantly, simplification of processes no matter where employees are working. In 2022, we expect to see more businesses understand this integral need for content enablement platforms as it helps power the future of work."
Andy Brockhoff, president for APAC, Unit4
"The fintech industry is one of the few that have benefited from the pandemic as the world relied on financial solutions to survive prolonged lockdowns. In 2022, the rise of fintechs will continue. With more businesses working remotely than ever before and many companies offering hybrid-work styles in the new year and beyond, financial software such as Procurement Management, Billing and Asset Management and Financial Accounting will be more in demand than ever. 
"As a result, we'll see a rise in people-centric organisations relying on enterprise resource planning (ERP) platforms for their financial management. These SaaS platforms deliver intelligent enterprise applications so organisations can innovate and deliver great experiences. As more businesses move to the cloud, financial ERP systems allow employees the flexibility and freedom to have what they need, whenever and wherever they need it."
Paul Hadida, general manager, APAC, SevenRooms
"In 2022, we expect to see a growing trend of hospitality businesses leveraging point-of-sale (POS) data to provide the level of personalisation that people have come to expect from Amazon and Spotify in the retail and music industries. It's no secret that personalisation is key to business success today. In every sector, consumers want to feel understood and valued by the businesses and brands they interact with, rather than the subject of one-size-fits-all marketing efforts. That's why, in 2022, we expect to see many more hospitality businesses using their POS system not just to facilitate payments, but to obtain robust customer data. These guest data insights can, in turn, be used to curate personalised, meaningful and memorable experiences. Just like Spotify provides personalised song recommendations and Amazon provides tailored products offers, hospitality businesses will provide unique and tailored offers and recommendations to their customers based on their spending data. In this way, FinTech software and data isn't replacing meaningful, human-to-human interactions, it's enhancing them."
Jeremy Smart, VP of sales, Asia Pacific & Japan, Acoustic
"As we approach two years of the pandemic, digital transformation is more important than ever – consumers want secure, online-only or hybrid experiences that make it easy for them to maintain control of their finances. Self-service is increasingly critical. To enable this in 2022 and beyond, financial services institutions must invest in technology that does two key things: 1) gives them deep insights into the customer experience, enabling them to tailor it to each individual's needs, and 2) empowers them to act in real-time to mitigate issues such as fraud, pages not working, and/or broken links and forms. The financial services brands that invest in the customer experience will not only succeed, but they'll create loyal customers that help them reach their long-term deposit growth goals."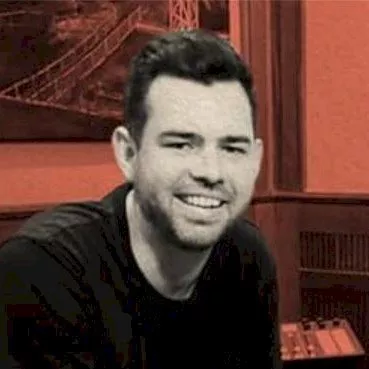 Neil is the Deputy Editor of the wealth titles, including ifa and InvestorDaily.
Neil is also the host of the ifa show podcast.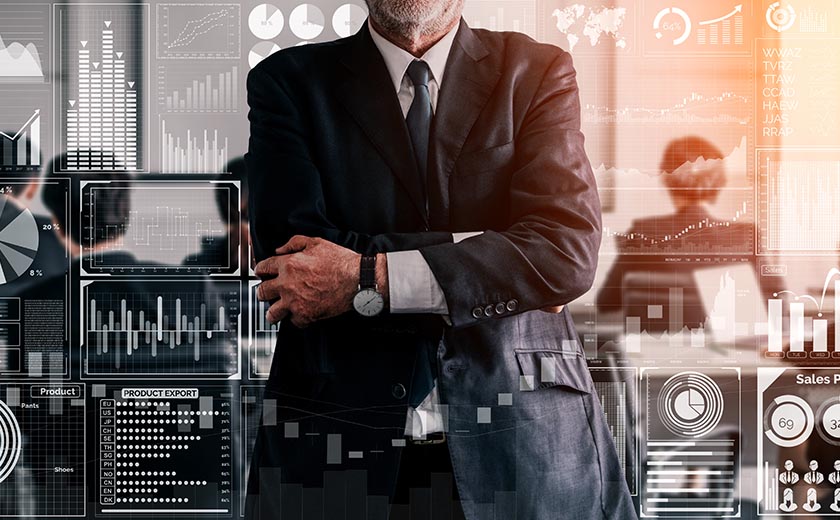 Written by Neil Griffiths