news | 03 August 2022 | Adrian Suljanovic <
According to Activus Investment Advisors, financial advisers will now have access to the collection of actively managed multi-asset portfolios established four years ago which will leverage the extensive experience of its investment management team and their portfolio strategies and provide advisers with access to institutional grade investment portfolios in the process.

Founder and managing director, Robert Talevski, said the launch of the SMAs comes on the back of high demand from wealth practices that are seeking access to Activus' core "best-ideas multi-asset portfolios" while leveraging off the firm's "strong investment track record" through its active asset allocation strategy.

"The core part of Activus' investment philosophy is being nimble, active, and responding to opportunities and risk in a timely manner," Mr Talevski said.

"This is especially important in this volatile environment. Our beliefs are well reflected in our professionally and dynamically managed multi-asset portfolios."

The firm is offering four risk profiles ranging from high growth to conservative to lower-cost, index-focused, balanced portfolios through their best ideas SMA portfolios.

Contained in these portfolios are a diverse range of asset classes, encompassing Australian and international shares, AREITs, GREITs, growth alternatives, global infrastructure, defensive alternatives, fixed income and cash.

Mr Talevski said that Activus is "excited" to partner with Macquarie Wrap to offer its portfolios through the SMA framework on the platform.

He added that the move is a boost for advisers, given that recent industry research suggests planners who utilise managed accounts are able to "save about 16 hours a week" according to recent industry research reports.

"Advisers could better use these hours to refocus on scaling their business and spend more time to service their clients," Mr Talevski said.

"Efficiency is one of the major benefits of using managed accounts."

Over the last three years, the firm's "Activ-ator" balanced portfolio has returned 7.61 per cent per annum and delivered a -5.5 per cent return for the year.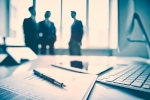 Written by

Adrian Suljanovic