news | 14 September 2022 | Neil Griffiths <
Technology has been identified as the biggest factor that correlates with business confidence in a new study released by Pitcher Partners.
In the stockbroking and advice firm's 2022 Business Radar Report, 89 per cent of businesses with higher confidence agreed that investment in technology is vital to their business strategy, compared to 75 per cent of businesses with lower confidence.
Only 33 per cent of higher confidence businesses said they were not staying up to date with technology.
Pitcher Partners said investment in technology can assist with automation and also eliminate "laborious, inefficient, or undesirable repetitive tasks" which in turn can improve employee satisfaction and retention, as these tasks are replaced by more fulfilling work.
When it comes to cyber security, Pitcher Partners also noted businesses with higher confidence feel less exposed to cyber security threats, as a quarter of mid-market businesses confirmed they had experienced some kind of cyber attack, such as text message phishing or ransomware attacks.
The firm said this number could be higher as "many mid-market businesses may be reluctant to speak up or seek help".
The research comes after Adrian Johnstone, co-founder and president of Australian advice business management platform Practifi, called on advice practices to increase their awareness and management of cyber security earlier this month.
Speaking on a recent episode of the ifa Show podcast, Mr Johnstone said there is a distinct difference in how they view cyber awareness.
"Depending on the firm, they either come up in fear and sometimes really genuine fear because there's a part…  of understanding where your data is. What data do you have? Where is it? Who can see it? How is that accessible?" Mr Johnstone said.
In the same report, Pitcher Partners revealed that business leaders have lost confidence in long-term planning, while many see little point in looking more than five years ahead.
Meanwhile, in Pitcher Partners' 2022 Business Radar Report, the firm revealed that just 15 per cent of respondents are confident in planning further than five years ahead due to a string of disruptions in recent times such as COVID and rising inflation.
Only a third of respondents said they were prepared to map out the next six to 12 months for their businesses, while two-thirds of decision makers in businesses said their time is consumed by day-to-day operational matters and cannot spend more time on "big picture decisions".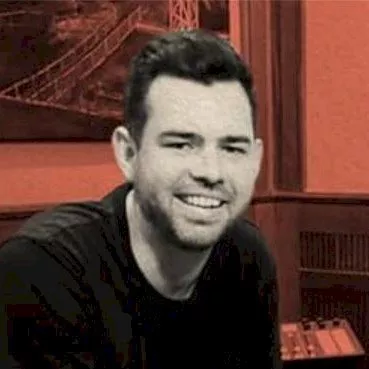 Neil is the Deputy Editor of the wealth titles, including ifa and InvestorDaily.
Neil is also the host of the ifa show podcast.
Written by Neil Griffiths