Lending | 16 November 2020 | Malavika Santhebennur <
The fintech, which was established in 2019 and launched in April 2020 by former banking executives, will provide a digital app that aims to provide customers with a monthly aggregated overview of the cost of their banking across multiple products and providers.
It will provide personalised insights on where users could save money on fees and interest, as well as actions on how users could save and secure better home loan rates.
To date, Finspo has launched beta versions of Rate my Rate, a home loan comparison tool, and Finspo Bill, which provides the aggregated view of a user's banking costs across products and providers.
The fintech has now announced that is has launched a mortgage broking arm.
According to Finspo CEO Angus Gilfillan, the fintech will utilise its mortgage broking arm to assist customers with negotiating better rates with their lender or switch to a different lender when an opportunity presents itself.
"The digital app, which is free to use, shows you every month how much your banking is costing you, and provides you with insights on how to save," Mr Gilfillan told Fintech Business sister title Mortgage Business.
"The insights are built on proprietary algorithms that look across the market and look across the customers' data to identify opportunities to save. When the opportunity to save is to make changes to their home loan, that's when the Finspo home loan service would help the customer do that.
"There will be an insight for the customer to try Rate my Rate to figure out if they're on a good home loan or not. That would lead through to a connection with a Finspo home loan consultant to get that product if they find there's been a better pricing in the market."
The human element
While Finspo is a digital app offering, Mr Gilfillan said the home loans team within the mortgage broking arm will provide customers with a remote "human service" through the use of video conferencing tools.
However, the fintech will digitise certain elements of the process, including remote verification of identification (VOI), e-signatures, the collecting and uploading of documents, and capturing, categorising, and populating consumer data into product application forms.
To lead the mortgage broker arm of Finspo, the fintech has announced the appointment of Nathan Taddeo as its chief lending officer.
Mr Taddeo was previously the managing director at Credo Financial Services and was a finance broker at Strategic Financial Group Australia before that.
Commenting on his new role at Finspo, Mr Taddeo said: "I got into mortgage broking because I wanted to help people, and Finspo has that mission at the core of its business. Finspo is passionate about levelling the playing field between banks and Australians, and that's a passion I share."
Mr Gilfillan said Finspo's mortgage broking arm is seeking to grow its team to around half a dozen brokers over the next couple of months, with Mr Taddeo currently recruiting brokers into the company.
Finspo's team currently includes chief experience officer Bill Armour, chief product officer Josh Brougham, chief operating officer Brad Gravell, chief technology officer Gabriel Martinez and general counsel Kristen Boulten.
Mr Gilfillan was previously executive general manager, consumer lending, at National Australia Bank and has held various roles at ANZ, including head of mortgage product.
Partnership with AFG
The fintech has also announced that is has appointed Australian Finance Group (AFG) as its aggregator.
"We're partnering with AFG so we can give our customers access to a wide range of lenders, and to a team of experts who can help them through the process," Mr Gilfillan said.
Commenting further on the fintech's partnership with AFG, Mr Gilfillan said Finspo chose AFG after conducting detailed conversations with various aggregators, based on the criteria it had for choosing an aggregator, including ensuring the people and partnership, as well as its current technological capability and future technology roadmap, were a suitable fit.
"AFG was a clear winner in our minds in terms of what we're trying to do for Australians in terms of saving money in their banking, and also where AFG was taking their business," he said.
Speaking about its partnership with Finspo, AFG head of sales and distribution Chris Slater said: "Supporting Finspo to help Australian consumers get a better deal on their home loan is part of AFG's commitment. We're looking forward to working with Finspo on their growth journey," Mr Slater said.
AFG national manager, strategic partners and recruitment, Them Lam, added: "Our enterprise-grade technology and suite of services provides the engine Finspo needs to continue to drive innovation and to bring a fresh offering to the Australian mortgage market."
Finspo is expected to launch its digital app by the end of November.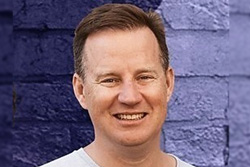 Written by

Malavika Santhebennur