Lending | 08 February 2021 | Malavika Santhebennur <
Lumi has signed a $40-million warehouse facility with National Australia Bank (NAB) and Alexander Funds Management (AFM), and has expanded its products to offer loans of up to $500,000 with term lengths up to five years.
According to the non-bank lender, the warehouse facility would support the scaling of its small-business loan products, and provide it with funding to continue growing its loan book.
Lumi previously offered unsecured business loans from $5,000 up to $250,000 for a single loan on what it said is on "flexible terms".
With the new warehouse facility, Lumi will offer loans of up to $500,000, and has expanded its maximum loan terms from two to five years.
The latest warehouse facility has followed Lumi's announcement in September last year of its plans to raise $20 million in additional equity to expand its team and market share over the next 12 months.
According to the lender, with the support of the new warehouse facility, it has planned to complete the equity raise, double its headcount, and expand its business offering over the next 12 months.
Lumi founder and CEO Yanir Yakutiel said the company was pleased to secure NAB and AFM's support during what he said was a period of growth for the fintech lender.
"While the pandemic has certainly impacted the market, it's also been a time of empowerment for technology-enabled lenders like Lumi, thanks to the support of the new government guarantee scheme and the Australian Office of Financial Management," Mr Yakutiel said.
"This year, Lumi has grown significantly, having launched a new line of credit product, and by participating in the Coronavirus SME Guarantee Scheme as we evolve to meet the changing demands of our customers.
"With this in mind, the time is right for us to scale up operations, and we have successfully raised a new warehouse facility with NAB and AFM."
Mr Yakutiel added that Lumi is now prioritising scaling its small-business loans in order to support more small-to-medium enterprises (SME), and said extending the loan amounts and maximum loan terms has formed the first step to achieving this goal.
"We're incredibly excited to have the support of NAB and AFM as we move into this next chapter for the company," he said.
Lumi launched in August 2018 in a bid to serve a market that it said had struggled to access finance, and was reportedly set to become Australia's first pre-revenue business lender to offer a warehouse securitisation program.
Three months after its launch, it announced a $31.5 million capital raise, and completed an $8-million funding round in 2019.
Last year, when the federal government announced that it will spend up to $15 billion to enable smaller lenders to continue lending to consumers and businesses amid the coronavirus pandemic, Mr Yakutiel called for lenders to put aside their differences and form partnerships to avoid "finance bottlenecks", and ensure that the government's initiatives are effective.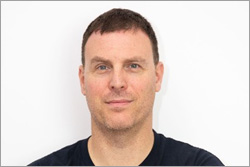 Written by

Malavika Santhebennur