Lending | 16 November 2015 | Taylee Lewis <
The 2015 Asia-Pacific Alternative Finance Benchmarking Survey will evaluate crowd-funding, peer-to-peer lending and other forms of finance with the ability to disrupt traditional markets, a statement issued by Sydney University said.
According to University of Sydney Business School professor Greg Whitwell, information regarding alternative finance is urgently needed.
"Many countries in the Asia Pacific such as Australia are debating regulations, yet they are doing so in the absence of reliable data on the scale and type of such financing activities," he said.
The study – which is supported by KPMG – will be undertaken by The Cambridge Centre for Alternative Finance at Cambridge Judge Business School, the Tsinghua University Graduate School of Shenzhen and the University of Sydney Business School.
Cambridge Centre for Alternative Finance executive director Robert Wardrop said: "The Asia-Pacific region includes many of the most populous and fastest-growing developing countries in the world and the rapid uptake of mobile technologies and social media is enabling these countries to leapfrog traditional banking infrastructure."
"This uptake suggests that the potential growth of innovative alternative finance markets in the Asia Pacific may be higher than other regions," Mr Wardrop said.
KPMG Australia partner and national sector leader, banking and global fintech co-lead Ian Pollari said it is of social and economic benefit to better understand the advantages, risks and development of alternative markets.
"Alternative finance marketplaces are challenging traditional models in the industry, and in many markets, providing access to finance to parts of the populace or small businesses, who are often underserved today," Mr Pollari said.
The survey will cover alternative finance in China, Hong Kong, Singapore, Malaysia, the Philippines, Thailand, Indonesia, India, Australia and New Zealand. The survey will close on 16 December 2015, with results due to be published in early 2016.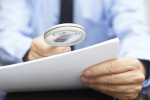 Written by

Taylee Lewis