Lending | 29 May 2017 | Reporter <
RateSetter's new marketplace seeks to provide "more affordable finance options" for the purchase of energy efficient products by both businesses and individuals.
The marketplace has been given a 'kickstart' with a $20 million cornerstone investment from the government's Clean Energy Finance Corporation (CEFC) RateSetter said in a statement.
"It is anticipated that thousands of everyday Australian investors who want to earn attractive returns, while improving the country's energy footprint, will participate in funding green loans via the marketplace."
"This innovative facility offers the potential to improve the marketability of green assets, by bringing purchasers, installers, and manufacturers closer together," CEFC chief executive Ian Learmonth said.
"There have been green loans before and there has been peer-to-peer lending, but combining the two into one platform is an Australian first."
RateSetter expects rates for investors and borrowers in the new green loan marketplace to be around 7 per cent per annum at launch, with the majority of loans between three and seven years in duration.
"Loans facilitated through the new lending market will fund individual and business loans for a wide range of green purposes including the purchase of solar panels and battery systems, energy efficient lighting (LED), energy efficient heating and cooling systems, emissions reducing industrial applications (e.g. variable speed drives, power factor correction), low-emission/electric vehicles and light trucks," RateSetter said.
RateSetter chief executive Daniel Foggo said, "For the first time, everyday investors have direct access, alongside the CEFC and other investors to stable, attractive returns from a green asset class, while green borrowers are rewarded with great rates. This highlights the enormous opportunities that can result when innovative businesses and government organisations such as the CEFC work together."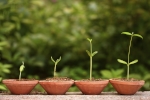 Written by

Reporter