Payments | 15 May 2015 | Reporter <
ASX-listed digital payments firm DigitalBTC, which started out as a bitcoin company, is using the Blockchain and peer-to-peer technology to launch AirPocket in late 2015.
According to DigitalBTC executive chairman and Zhenya Tsvetnenko, AirPocket will allow anyone, "from cab drivers to other cash-rich small businesses and individuals", to become brokers with their own 'Western Union' outlet.
"International remittance is currently a dinosaur industry fraught with fees and delays and this technology has potential to completely disrupt that," said a spokesperson for DigitalBTC.
"The launch of AirPocket repositions the company as an innovative fintech product provider to the global remittance market," Mr Tsvetnenko said.
"The untapped disruptive potential of this market is unique and DigitalBTC's proven capability utilising Blockchain technology provides the platform with a competitive advantage, which underwrites our ability to transform the way consumers remit funds," he said.
A beta version of AirPocket is scheduled for launch by the end of calendar year 2015.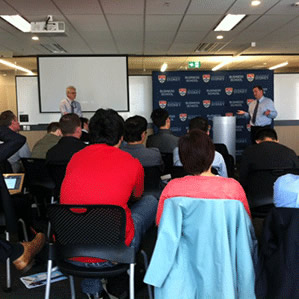 Written by

Reporter