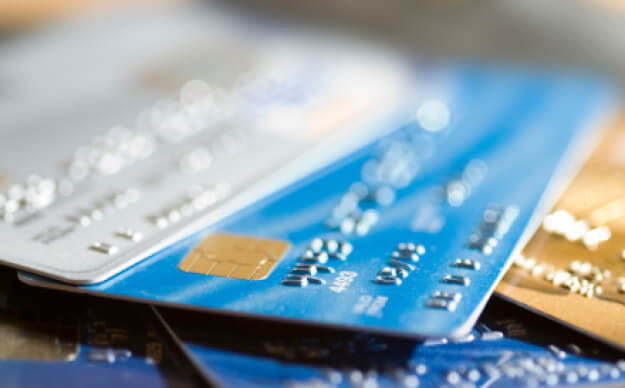 Payments | 16 November 2020 | Sarah Simpkins <
An industry review by ASIC has overlooked buy now, pay later arrangements provided by Afterpay, Brighte Capital, Certegy Ezi-Pay (which provides Humm), Openpay, Payright and ZipMoney Payments' Zip Pay.
The number of active accounts with the six providers rose by 38 per cent year-on-year to 3.7 million in the 2018-19 financial year.
The number of transactions had also rocketed by 90 per cent, increasing from 16.8 per cent million in the 2017-18 year to 32 million in the 2018-19 financial year.
The transactions' total value for the 2018-19 financial year was up by 79 per cent from the prior year, to $5.6 billion. Afterpay raked in the vast majority of transactions, covering 73 per cent, followed by ZipMoney and Certegy's Humm, which managed 11 per cent respectively.
The rate of growth slowed through the COVID pandemic, but it was still substantial – ASIC reported that the number of transactions made in the year to June 2020 was up by 43 per cent on the prior year, to 4.8 million.
The number of users had grown by 25 per cent, while the total value of transactions was up by 43 per cent, to $824.6 million.
While the sector has continued to grow, the total value of personal credit card transactions has plateaued – in the 2018-19 financial year, it had almost stagnated from the year before, up by 0.3 per cent to $275.4 billion.
Established credit providers have also started offering their own versions of the buy now, pay later service: CBA recently partnered with European provider Klarna, while Westpac has teamed with Afterpay to offer its customers banking accounts.
Citi has described its Citi credit card instalment plan as a buy now, pay later arrangement, while both NAB and CBA have launched credit card products designed to be alternatives.
Some arrangements are now offered through credit card networks, allowing the service to be used outside established merchant relationships. For example, Zip can be used at any physical or online store where Visa is accepted.
Total revenue across the buy now, pay later providers, including funds gained from merchant fees, missed payments and other consumer fees, was up by 50 per cent year-on-year to $398 million in the 2019 financial year.
Merchant fees were the dominating source of revenue for all providers except ZipMoney, which produced the majority of its income from consumer revenue from fees other than late payment penalties.
For Afterpay, 80 per cent of its revenue came from merchant fees, with the remaining 20 per cent coming from late payment fees.
Consumers appeared to use the providers for different purposes. Afterpay, which had the lowest average transactional value, commonly offered its service for lower value items, such as clothing and other fashion items, while BrightePay, which had the highest average transaction value, targeted higher value items, including solar, battery and home improvement items.
Afterpay had the second-lowest maximum loan amount of $2,000, while BrightePay's maximum was the highest, on par with Humm at $30,000.
Younger people copping late fees
While buy now, pay later providers do not charge interest, most charge fees for when consumers miss a payment. A fifth (21 per cent) of customers surveyed in ASIC's research had missed a payment in the last 12 months, with around half (47 per cent) being aged between 18 to 29.
A third (34 per cent) of the consumers who had missed payments had made at least six buy now, pay later purchases in the last six months and 55 per cent had used at least two different buy now, pay later arrangements in the last six months.
Some consumers reported negative consequences as a result of their use of the services – a fifth (20 per cent) surveyed said they cut back or went without essentials such as meals to make payments on time, while 15 per cent took out an additional loan.
Almost half (49 per cent) of the customers cutting back on essentials were aged 18-29 and 50 per cent also missed a payment.
Of those taking out an additional loan to pay off their buy now, pay later instalments, a similar proportion (50 per cent) was aged between 18 to 29.
Meanwhile one in five said during the last year they had missed or was late in paying other bills, in order to make their buy now, pay later payments on time.
However, the percentage of transactions incurring missed payment fees generally declined between January 2020 and June 2020 – a possible effect from COVID.
The revenue gained from late fees had grown in the 2018-19 financial year, up by 38 per cent from the year before, to more than $43 million.
ASIC has expressed concerns around consumer harm. There are regulatory changes coming that are expected to impact the sector, with the regulator's design and distribution obligations coming into effect from October next year.
The industry is also developing a code of conduct, for which ASIC has said it expects providers to work together to deliver better outcomes for consumers.
Sarah Simpkins is a journalist at Momentum Media, reporting primarily on banking, financial services and wealth. 

Prior to joining the team in 2018, Sarah worked in trade media and produced stories for a current affairs program on community radio. 

Sarah has a dual bachelor's degree in science and journalism from the University of Queensland.

You can contact her on This email address is being protected from spambots. You need JavaScript enabled to view it..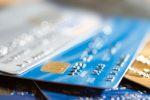 Written by Sarah Simpkins