Wealth | 28 June 2019 | Kathy Shi, Basiq <
Promoted by Basiq.
Financial advisers are under more pressure than ever to offer personalised advice at lower costs. Open banking platform Basiq and CRM software provider AdviserLogic have partnered to solve this issue and improve the way financial advice is given.
With compensation costs from 'fees-for-no-service' scandals tipping towards the $2 billion mark, the financial services industry is under more scrutiny than ever. As part of this shift there are increasing costs associated with regulatory compliance.
Additionally, it is becoming more apparent that financial advice needs to go beyond simply being another distribution channel for bank-owned products. As the industry shifts from selling financial products to providing financial advice, the actual costs of financial advice are being exposed. This is likely to lead to an increased discrepancy between what it costs to provide advice and what customers are historically willing to pay.
Heightened scrutiny means that financial advisers will be expected to spend more time on each client to ensure they fully understand a customers financial position including their current cash assets and liabilities. This, coupled with price pressure means it is increasingly important for financial advisers to focus on higher end initiatives based on maximising value for customers rather than spending time on administrative tasks.
To better service customers, financial advisers need to offer tailored advice based on the full picture of a customer's financial position including their spending. They also need to be able to adapt to changes in spending and financial health. This means advisers need access to more than just a client's holdings, they need access to realt-time, actual transaction transaction data.
With the July roll-out of Open Banking, banks will be expected to make their data accessible with the consent of customers. This increased accessibility is driving the opportunity in financial advice to turn actual bank transaction data into actionable insights.
According to Damir Cuca, CEO of Westpac and NAB backed open banking platform Basiq,"We're seeing that customers are increasingly expecting personalised services based on real-time information and over-the-desk, static advice is no longer enough. Advisers need access to data aggregation and ongoing consent from customers so they can react to customer's needs as they change."
This is especially the case as consumers have increasing choice when it comes to financial management products and services.
Currently, Basiq is working with AdviserLogic - a leading provider of CRM software for financial advisers - to change the face of financial advice. Using Basiq's data, AdviserLogic has become the first Customer Relationship Management (CRM) tool to use bank transaction data in financial planning.
Daniel Gara, CEO of AdviserLogic says, "we're excited to be able to provide advisers with an all-in-one solution. It used to take four hours for financial advisers to perform a 'fact find' and determine a client's financial position. With Basiq, we can automatically populate this using a customer's online bank data and reduce the process down to a few minutes."
Both companies see future potential in the partnership to enable a range of capabilities such as alerts for changes in a client's income or expenses. This will fundamentally change the way financial advice is given by providing clients with the ability to raise issues themselves and giving advisers the opportunity to provide recommendations on this basis.
Contact This email address is being protected from spambots. You need JavaScript enabled to view it. to learn more about how you can take advantage of this partnership.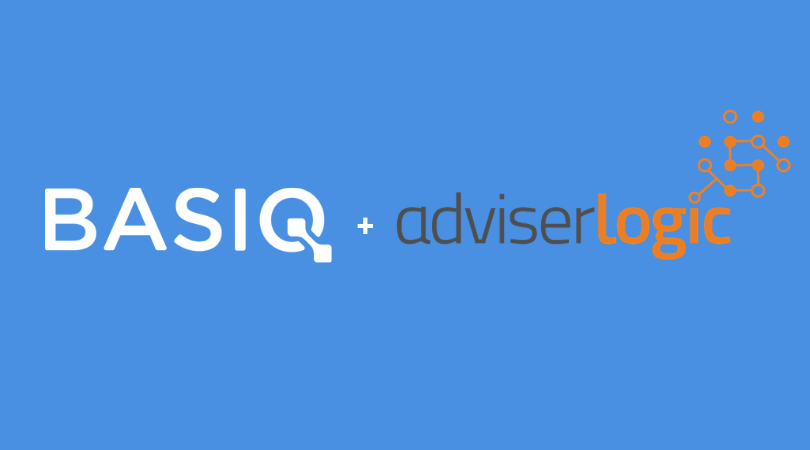 Written by

Kathy Shi, Basiq