Wealth | 15 May 2015 | Tim Stewart <
Robo-advice start-up Ignition Wealth will use OpenMarket's trading infrastructure to directly execute trades for clients.
Transaction, holdings and cash information will loop back to clients in real time, according to a statement by OpenMarkets.
OpenMarkets chief executive Rick Klink said the growth in robo-advice companies is attributed to the high costs associated with traditional financial advice and the "commoditisation of execution services".
"The trends in the financial services industry have seen the 'unbundling' of execution and advice.
"Robo-advice is the next logical step in making advice scalable, affordable and accessible to the broader market," Mr Klink said.
OpenMarkets chief operating officer Andrea Marani said the trends in fintech are an enhancement rather than a threat to the traditional adviser.
"We are seeing strong growth with traditional channels and continue to gain market share in this space.
"Many of the robo-advice companies that approach us are often financial advisory firms who are looking at ways to cater to the broader market at a lower cost," said Mr Marani.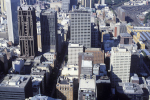 Written by

Tim Stewart