Wealth | 02 September 2022 | Neil Griffiths <
The Albanese government's audit of the crypto sector will serve as a boost for financial advisers, according to an RMIT University expert.

Earlier this month, the Albanese government announced a world-first "token mapping" project to commence this year, with the aim to "improve" the way Australia's regulatory system manages crypto-assets.
Token mapping will seek to determine the characteristics of all the digital tokens available in Australia, providing the government with the crucial knowledge to tackle fresh regulator in the crypto area.
The government said its ultimate goal is to ensure "customers engaging with crypto are adequately informed and protected", in a manner that embraces new and innovative technologies.
Speaking to ifa this week, senior lecturer in finance in the school of economics, finance and marketing at RMIT University, Dr Angel Zhong, said that the audit will audit will address the "urgent" need for clarity in the crypto space, especially given the continuing surge of interest by Australian investors.
"The enormous amount of interest in crypto investing highlights the need for a clearly defined framework of regulatory guidance for both investors and advisers working in this space," Dr Zhong said.
"A comprehensive and holistic token mapping is likely to reduce confusion for advisers and enhance confidence to provide robust and effective advice that involves crypto assets."
Dr Zhong added that the project will help advisers and the advisers navigate the "ever-changing world" of crypto and increase consumer confidence for investors planning to engage with an adviser on crypto assets.
"Many advisers are reluctant to provide advice on crypto, given that it is largely unregulated in Australia and may not be included in insurance. The crypto token mapping and the expected regulation in crypto also afford advisers greater confidence and flexibility to provide advice about crypto," Dr Zhong explained.
"As such, it helps the industry and advisers to turn challenges into opportunities."
It comes after research released by ASIC earlier this month found that among the 1,000 retail investors it surveyed, around
44 per cent held crypto
.
Despite relatively high levels of crypto ownership, only 20 per cent of crypto investors viewed their investment approach as risk-taking, which ASIC chair Joe Longo said raised concerns about a lack of understanding regarding the risks of the asset class.
Meanwhile on a recent episode of the ifa Show podcast, Nigel Singh, COO of investment platform Integrated Solutions,  called on regulators to work with the industry as trends such as crypto continue to grow.
On the podcast, Mr Singh discussed the rise of crypto assets and how it will continue to get bigger over the next five to 10 years, noting a recent BetaShares survey findings that nearly 90 per cent of people with financial advisers have opened the discussion about crypto.
"So I think we're going to have to understand what the way that we approach that is. I don't think we can hide from it because it may be on the fringes now, but in the future, we might go there," Mr Singh said.
"I really feel sorry for advisers at the moment, because there's no guidance as to having these conversations. It's not regulated and there's no guidance that they can have, if this is what we should do, what we shouldn't do.
"I think the regulators are going to have to lean in and we, as an industry, are probably going to need to work with them."
Listen to the full podcast with Mr Singh here.
Neil is the Deputy Editor of the wealth titles, including ifa and InvestorDaily.
Neil is also the host of the ifa show podcast.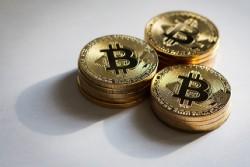 Written by Neil Griffiths