Wealth | 30 March 2016 | Shared from www.adviserinnovation.com.au/ <
Padua Financial Group's managing director Anne-Marie Esler said Roma Online is designed to enable financial advisers to request high-quality product replacement and strategy advice to demonstrate the value of that advice to their clients.
"Financial advice technology firms have a responsibility to respond to increased compliance requirements by developing software that assists and supports both financial services licensees and financial planning practices," Ms Esler said
"Roma Online solves compliance issues for dealer groups and licensees, and gives advisers more time, energy and resources to respond to the needs of their clients."
Padua said it designed Roma Online to allow Statements of Advice (SOAs) to be produced for less than $500, in keeping with the industry's ongoing efforts to ensure financial advice is affordable and accessible for all Australians.
Padua also announced it will release its next generation financial advice software, Roma Cloud, to advisers across the country later this year.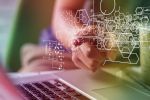 Written by

Shared from www.adviserinnovation.com.au/