Wealth | 05 June 2017 | Tim Stewart <
Kycker's 'know your client' products will now be available to European and US clients via a new distribution deal with New York and Boston-based The Mizen Group.
The deal, which marks Kycker's first foray into the US market, will see Mizen integrate Kycker's data services API into its anti-money laundering platform, known as Smart Data Investigative Platform (SDIP).
"Kyckr's integrated offering will provide SDIP users with access to 186 official state and national business registries, across 128 countries," Kycker said in a statement on the ASX.
"Kyckr's product offering is highly complementary to Mizen's established know your client (KYC) products and services, with Kyckr's global data access providing great added value to Mizen's existing offering," it said.
"Under the agreement, Kyckr will also distribute Mizen's anti-money laundering platform, SDIP globally to prospective and existing customers.
"Mizen and Kyckr will participate in a net revenue sharing arrangement for the sale of each other's products and services."
Kycker managing director David Cassidy said, "This partnership with Mizen provides Kyckr with leveraged access into the New York district, the domicile of a majority of the world's international banks and marks our foray into a large regulatory market."
"Our technology and services perfectly complement Mizen's technology and service offering and we plan to provide Mizen with on the ground support to ensure the success of this agreement for both parties."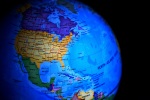 Written by

Tim Stewart