Wealth | 25 May 2015 | Tim Stewart <
Acorns, a US app that allows investors to round up their spare change and invest it in the stockmarket, will launch in Australia later this year.
Boutique fund manager Instreet Investments has entered into a joint venture with Acorns Grow to launch Acorns Grow Australia.
The app will allow people to invest their virtual 'spare change' in an investment portfolio made up of ETFs, said a statement by Acorns Grow Australia.
"Users simply link the app on their phone to their bank account and/or credit card, and as they make purchases they invest the virtual spare change by rounding up transactions to the nearest dollar," the statement said.
"For example, if you buy a coffee for $3.50, the app pushes 50 cents into your Acorns account to be invested," it said.
Former RBS investment banker Brendan Malone has been hired as chief operating officer for the new venture, with further appointments to come.

Acorns founder Jeff Cruttenden said Instreet shares its vision and is an appropriate partner for its expansion into Australia.

"Acorns has always wanted to take the app to international markets and do so with a company that has strong local knowledge in the financial services sector," he said.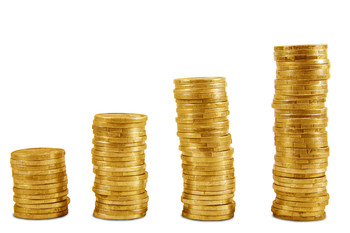 Written by

Tim Stewart