Lending | 29 July 2019 | Eliot Hastie <
Swiss lending start-up Tradeplus24 recently chose Melbourne to be its Australian home as it begins a global expansion with its managing director saying it was an easy choice.
"Our research found that Melbourne was on top in almost every aspect, and so it wasn't hard to make the decision to locate our first Australian operations in its heartland," said Australian managing director Adam Lane.
Mr Lane said Australia was the next logical choice for the business after Switzerland due to the business market available.
"As an alternative lender to SMEs, we were looking for a market that had a thriving business sector which did not yet have access to the credit required to thrive and grow. Australia fit these criteria perfectly," he said.
Mr Lane said they needed a location that had access to resources, funding, support and a place where start-ups were taken seriously and that place was Melbourne.
Recent data has Melbourne projected to overtake Sydney as the country's largest city by 2030 and is already home to half of the top tech companies according to InvestVic research.
Notably software firms like AFterpay, Airwallex, Slack and GoPro have all chosen Melbourne as its base and for Tradeplus24's vertical Melbourne made the most sense.
"It's important for any tech company to have access to other companies within its own industry vertical, and in the industry it's seeking to disrupt.
"Moreover, we are also seeking partnerships and clients from all over Australia, so this close connection between Australia's two largest fintech hubs allowed us to make the decision we did," said Mr Lane.
Acting minister for economic development Robin Scott welcomed Tradeplus24 to Melbourne saying it was a strong vote of confidence in the city.
"Melbourne is the leading destination for tech companies and this investment by Tradeplus24 is a strong vote confidence in our tech capabilities and talented workforce."
Eliot Hastie is a journalist on the wealth titles at Momentum Media.
Eliot joined the team in 2018 having previously written on Real Estate Business with Momentum Media as well.
Eliot graduated from the University of Westminster, UK with a Bachelor of Arts (Journalism).
You can email him on: This email address is being protected from spambots. You need JavaScript enabled to view it.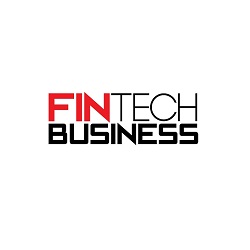 Written by Eliot Hastie