Lending | 14 August 2015 | Shared from www.theadviser.com.au <
 HashChing launched in May and has made no secret about its plans to disrupt the Australian mortgage market.
Unlike mortgage comparison websites that channel prospective borrowers to lenders, HashChing sends customers to a mortgage broker in their local area for further credit advice.
Until July the business was offering a free trial to a select number of brokers. Since then demand for the service has surged.
HashChing CEO Mandeep Sodhi told Fintech Business' sister title, The Adviser, he has 850 brokers on the waiting list.
"We now have 67 brokers live and are adding 15 brokers a week going forward to meet consumer demand," Mr Sodhi said.
Each broker is currently seeing five to 10 leads a month from the platform, which only takes a fee if a loan is settled.
"If a broker does not close a sale, HashChing does not make money," Mr Sodhi said. "We only charge when a broker makes a sale," he said. "Now brokers don't have to worry about bad leads."
Mr Sodhi explained that borrowers can use HashChing to seek out cheaper home loans as brokers negotiate rates with lenders based on the volumes they write and then advertise their deals on the platform.
When they see a deal they like, borrowers punch in their postcode and are connected with a broker in their local area.
Once they've submitted their details on the platform, consumers receive a notification telling them who their broker is and the date and time of their appointment. A calendar invite is automatically made for both the consumer and the broker.
The consumer also receives the broker's profile picture along with a phone number and email address.
"Brokers receive an automatics SMS when a lead has been assigned to them," Mr Sodhi explained.
"They also get an email with the calender invite with details of the lead. That goes onto a dashboard where they can login and see the consumer's details. We make it very easy for mortgage brokers to manage their leads.
"On the dashboard they see the new leads that are coming in, the leads in progress and the closed leads. Through the dashboard they can send automatic notifications to consumers that their application has been received," he said.
Mr Sodhi revealed that when he went to a major bank for a home loan, nobody informed him about the progress of his application.
"I didn't know if they had received my documents or not so I had to call the bank all the time," he said.
"Consumers want the whole application process updates as well. Through HashChing we are solving that problem."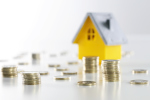 Written by

Shared from www.theadviser.com.au