Lending | 06 April 2020 | Annie Kane <
Speaking during the Financial Review Banking & Wealth Summit Crisis on Monday (30 March), the new CEO of NAB, Ross McEwan, said he believed the changes being implemented by the banks to enable loans to be written amid social distancing requirements could permanently change the way mortgages are written.
Mr McEwan elaborated: "We've been wanting to run our mortgage advisers on video conferencing, and we had been told that it could take up to 12 months to activate. Well throughout this period (the last two weeks), we've been able to get that service up in three days. So, I think when you actually really push technology, it will respond very well.
"Again, there's a change that will have a dramatic effect on how people do a mortgage in the future. They don't need to come and see somebody physically, face-to-face anymore. They can do it from the comfort of their own home, through a video.
"So, I think you're going to see a lot of transition change happen in a three-month period of time."
Mr McEwan added that this could have wider ramifications for the way businesses – including banks – operate. "Will we go back to it [the old style of transacting]? Will I need all the buildings I need when some of my work colleagues can do their work from home in the future?" he asked. "I think there's another trend around remote working."
This sentiment was echoed by ANZ CEO Shayne Elliott, who stated: "What we know, from history, is that the economy post-crisis always looks very different to the economy pre-crisis. It will change and people will change their behaviour, consumers will change their behavior, people will learn that, 'Actually, I quite like this digital part of my life... I quite like doing the banking on my phone, and I'm not going to go to the branch as much as I used to, even though it was a habit'.
"So, consumers will change their behaviour [and] corporates will change their behavior, they will."
Mr Elliott continued: "You have to take in all the new information. The world has changed; it will never be exactly the same as it was before. And so we need to reassess what does that mean?
"We need to rethink what the needs of the customers are going to be in the future, and then we need to reprioritise our own work. So, there'll be some things that we were doing, that we should go faster on to prepare for the new world; there'll be some things we should stay the course, and there'll be some things we should keep doing, but slow down. And, frankly, there'll be some things that we should do that are just no longer relevant, stop. So, there's a complete reassessment happening."
The comments come as many lenders change their policies to allow some aspects of the loan-writing process, such as verification of identity, to be done digitally rather than face-to-face.
Indeed, technology solutions provider NextGen.Net has fast-tracked the official launch of its new digital document verification service (DVS) to enable loans to continue to be written during social distancing requirements.
The DVS, which is built within ApplyOnline, integrates with 22 federal and state-based government databases to validate a borrower's identity against official documents like passports, Medicare, citizenship certificates and driver's licences.
It aims to validate the borrower's identity documents quickly and accurately while foregoing the need to have an original document or copy of that document.
According to NextGen.Net chief customer officer Tony Carn, the new technology also removes the need for face-to-face interaction in the current climate of strict social distancing measures.
"Everyone in every part of the globe is grappling with the impact of COVID-19, and our industry is no exception," Mr Carn said.
"Many lenders and brokers are rapidly reassessing and updating their in-person, face-to-face policies and ID check procedures, which have been significantly impacted during this pandemic.
"That's why we've accelerated the release of this new tool, which is critical in today's environment," he said.
By using a secure online system managed by the Department of Home Affairs, NextGen.Net added that it was also an "accurate, up-to-date and independent source for identity verification".
"This means that in real time, ApplyOnline checks and validates all relevant documents on all 22 government databases," Mr Carn said.
Mr Carn particularly noted that the system provides an array of benefits for all parties and will save brokers time on the verification of identity process.
"The big benefit for brokers is they don't need to source copies of these documents, and for lenders it means that when they receive the loan, these documents don't need to be validated in-person because they've been validated within ApplyOnline using the DVS," he said.
"Ultimately for borrowers, they gain a faster time to approval."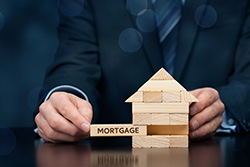 Written by

Annie Kane