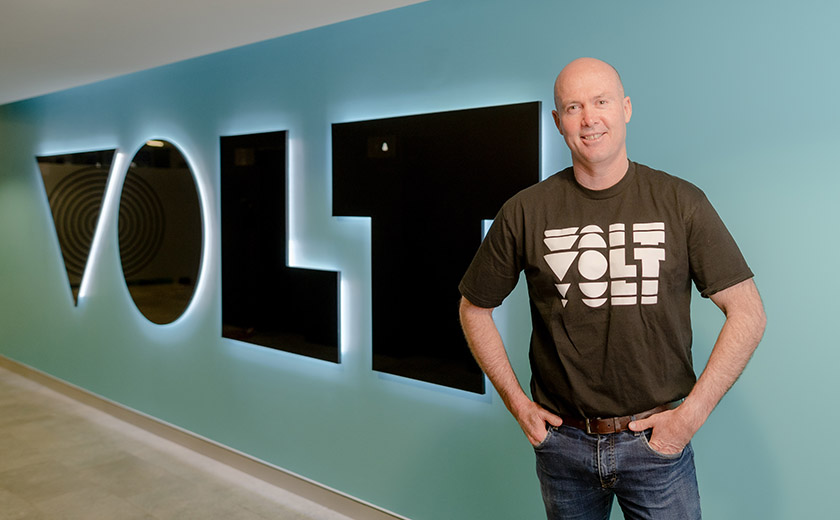 Lending | 25 May 2020 | Annie Kane <
The fintech lender – which became the first organisation to be granted a restricted ADI licence in 2018 before gaining its full licence last year – has revealed that the coronavirus pandemic (COVID-19) and its associated market disruption has led the bank to delay the launch of lending products, which were scheduled to be released from the "middle of this year".
As well as delaying the launch, the neobank also outlined that it intends to make mortgages, rather than personal loans, its first credit product on market.
Speaking to Fintech Business sister publication The Adviser, Volt Bank's co-founder and CEO, Steve Weston, elaborated: "Initially, we said that we would [first launch] personal loans (unsecured/secured), and then we would do mortgages and then we would do small-business loans… but when you look at previous economic hiccups, the first area that is hit is unsecured lending, things like personal loans, credit cards and unsecured business loans.
"Typically, looking at previous credit track record is very helpful when assessing a borrower's capacity to repay a loan, but in an environment like we are seeing now, even people with the most unblemished credit record may default if they don't have a job," he said.
"As we are starting with a clean balance sheet that doesn't have any bad debt (which incumbent banks are going to need to work through as a result of COVID-19), that is an enormous asset for Volt and something we want to protect," Mr Weston continued.
"So, it is not prudent for someone like Volt to make its first step into lending to be unsecured, given the current market. Our first foray into the lending market needs to be done in a very prudent way. So, it really is from a prudence perspective that – given the current environment – our first entry into lending would be secured by property as opposed to unsecured."
According to the mortgage veteran – who has previously held roles as GM of NAB's broker platforms and CEO of mortgages at Barclays UK – Volt is in "no rush to start lending" but will "wait until the time is right", potentially by the end of this calendar year.
"We have all our deposit products well progressed, and we want to be in a position that we can launch them to the public and build up the deposit funds to start lending when the time is right," he told The Adviser.
"While we're going to be positioned and right to go later this year, it will depend on the market conditions for when we will do that. Until we know what is happening with [the coronavirus], to go out and start lending today doesn't make sense for a start-up.
"So, I'm really excited about the future, but what I don't know is when the first home loan is going to be written."
Bank looks to reduce broker pain points
The Volt Bank CEO reiterated that the bank's first mortgage products would be offered via the broker channel.
"What we're doing in the mortgage space is very much built around brokers as a customer.
"So, while we're going to need to be very competitive on the pricing, product and all of those hygiene factors, we are also looking at how we can make the brokers' lives easier as well.
"Our team knows broker pain points so well, having been owners of mortgage brokers, mortgage managers, and the like. We understand what mortgage brokers need and we know those pain points – this is our chance to get out of there and fix the things we wanted to happen when we were in the broking industry ourselves.
"Now is the opportunity to work closely with the broker community to make sure we build the process that they have struggled to get from the incumbent banks," he said.
The CEO added that the bank would look to break into unsecured lending once it is "more comfortable with the market".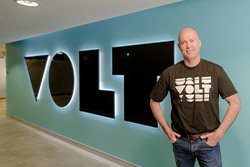 Written by

Annie Kane