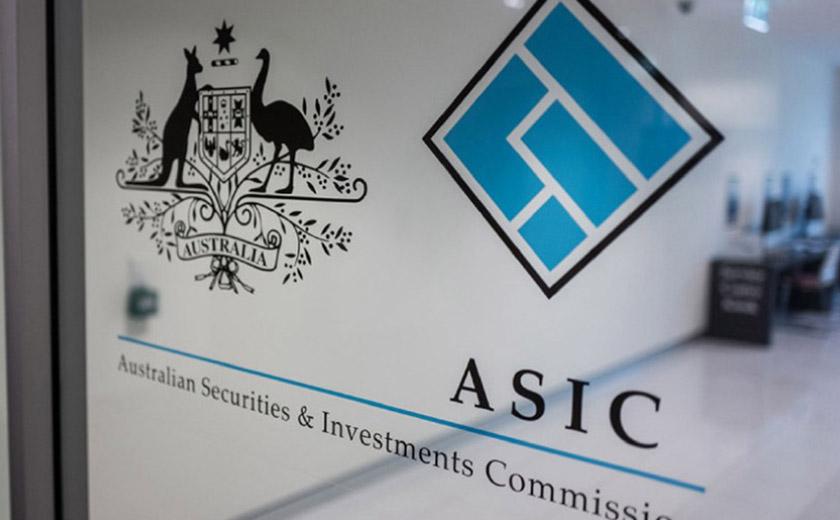 Lending | 24 August 2020 | Annie Kane <
On Thursday (20 August), the Australian Securities & Investments Commission (ASIC) hosted a regulatory technology (regtech) demonstration webinar on responsible lending with members of the lending and broking industry.
For the webinar, ASIC had provided regtech providers with 20 hypothetical loan files (including mortgage applications) which contained incomplete, deficient or inconsistent data.
The regtechs (Skilful Analytics Responsible Lending Review tool, Enteruptors and Advice RegTech's SAMI tool) then demonstrated how their solutions could identify the issues in the loan files of the borrowers by utilising artificial intelligence, natural language processing, machine learning and, in some cases, by overlaying psychometric and behavioural analytics to flag whether any borrowers may be deemed higher risk.
The purpose of the demonstration was to showcase how technology can analyse the contents of a consumer loan file to ensure and enhance compliance with responsible lending obligations and the incoming best interests duty (by enabling consideration and decision capture of whether mortgage brokers and credit licensees have acted in the best interests of consumers).
It was noted that while regtech can support credit decisioning, it is meant to support those assessors and risk officers in their decision making, not to replace it altogether.
Introducing the webinar, ASIC commissioner Sean Hughes said the event sought to showcase and discuss how regtech has "the potential to improve performance across the lending industry".
Mr Hughes stated that the webinar aimed to provide a "window into the future of regulation" through which "compliance can become more streamlined, efficient and customer-centric, rather than just a red pen on a page".
"The credit industry continues to evolve, and while the focus in the current macroeconomic environment is necessarily and primarily addressed on ensuring credit flows quickly and efficiently to borrowers, customers are also expecting seamless digital interactions and experiences with their lenders," Mr Hughes said.
"Since the escalation of the COVID-19 pandemic this year, we've seen a rapid acceleration of pace at which these changes can, and are expected, to occur…
"Particularly so and right now in the midst of a pandemic, it matters even more that we ensure that consumers are protected by entering into loans that are 'not unsuitable', to use the statutory language," he said.
"All of us here at ASIC are excited to explore the opportunities which regtech solutions may hold for the credit industry," the ASIC commissioner continued.
Mr Hughes revealed that when ASIC was consulting on its regulatory guidance RG 209 Credit licensing: Responsible lending conduct, he was "very impressed to learn from industry how existing solutions were rapidly transforming the sector", along with the "willingness of industry participants to share their experiences and opportunities for improvements".
He particularly flagged how current aggregation tools have the capacity to "rapidly and accurately collect, analyse and contextualise consumer data".
"In one case, an organisation pointed out that analysing consumer household expenditure took between 80 to 90 percent less time when conducted digitally as opposed to manually," he said.
"That same entity was able to fully approve a number of customers' loans and deliver the necessary documentation to their inboxes, within 58 minutes.
"Now compare this to the 64 days it takes some traditional institutions to approve similar loans," he said. "That's quite an extraordinary difference."
He continued: "When I first heard these stories last year, it was remarkable to think that regulators are often blamed for red tape blockages, when in fact the capability to harness and tap into technology to accelerate positive customer outcomes lies within entities, if they choose to invest in and develop it."
While the controversial use of Household Expenditure Measures in assessing serviceability and ensuring responsible lending was not discussed in depth during the webinar, regtech players did note that the majority of platforms that focused on responsible lending enabled lenders to view actual expenses and spending behaviour in real time, which negated the need to rely on benchmarks.
Mr Hughes said he expects to see more widespread transformation in this area now that the Consumer Data Right has commenced.
"We hope that this will provide a springboard for regtechs in bringing their ideas to life," he said.
As well as showcasing regtech tools in action, the webinar also included a panel discussion from broking and lending industry players on the role of technology in compliance, including:
Daniel Knight, partner, K&L Gates;
David McQueen, chief regulation and compliance officer, Loan Market Group;
Jo Mikleus, chief risk officer, Latitude Financial Services;
Larissa Shafir, head of independent compliance risk management, Citigroup; and
Mark Adams, senior executive leader, strategic intelligence and coordinator, Innovation Hub, ASIC.
Written by

Annie Kane