Lending | 18 September 2015 | Shared from www.mortgagebusiness.com.au <
In reaching the milestone, RateSetter said it has facilitated loans to more than 600 borrowers from across Australia, and has experienced growing interest from lenders, with registrations up by 50 per cent over the last three months.
The P2P lender said growth is particularly strong with SMSF investors, who have now funded almost 25 per cent of all loans facilitated through the platform.
RateSetter investors have received more than $176,000 in interest income since the platform launched, with the average lender investing $6,283 via the platform.
Daniel Foggo, CEO of RateSetter, said it is exciting to see Australians embracing the P2P lender's offering with such enthusiasm.
"In just 10 months we have received more than $220 million in loan enquiries from borrowers, and have attracted over 1,500 everyday Australian investors to our platform," he said.
"With no loan defaults recorded in this time, the RateSetter Australia platform has the best credit performance of any P2P lender globally.
"With our exponential growth, our exponential credit performance, and the continual growth in our Provision Fund, we are well on the way to providing Australians [with] an attractive alternative to traditional finance."
RateSetter's Provision Fund helps protect investors from late payment or default, and holds in excess of $560,000 – representing more than six per cent of loans outstanding, and more than 200 per cent of estimated future borrower defaults on current loans outstanding.
Mr Foggo said the platform has also benefited from being the only P2P lender licensed by ASIC to accept retail investors.
"Our investment, [which is] forging the path with ASIC towards opening up P2P lending to all Australians, has paid off," he said.
By cutting out traditional middlemen and using innovative technology to reduce costs, Mr Foggo said RateSetter can provide creditworthy borrowers with a significantly better deal than is available from traditional lenders.
"Over the past 12 months we've seen interest rates for our three-year loans as low as 7.8 per cent. That's more than five percentage points lower than rates currently being offered by the big four, and demonstrates just how much creditworthy borrowers can save by borrowing through P2P platforms like RateSetter," he said.
"And with the recent addition of secured loans, we are now able to provide Australians an even better deal when buying their next car. We estimate that a borrower could save up to $1,000 on a three-year, $15,000 secured car loan compared with the unsecured equivalent."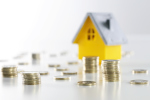 Written by

Shared from www.mortgagebusiness.com.au