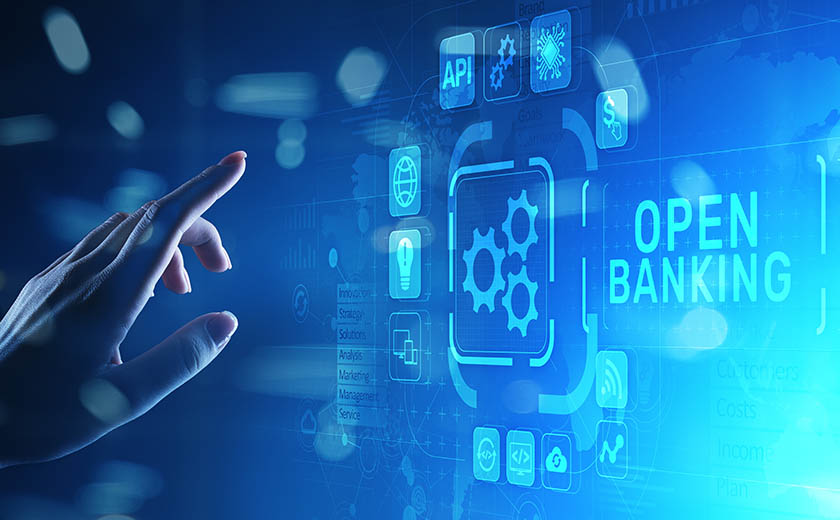 Lending | 01 March 2021 | Malavika Santhebennur <
Banking software company Temenos has released a report prepared by the Economist Intelligence Unit (EIU) based on a 2020 survey of over 300 global banking executives, which focuses on how open banking is reducing barriers to entry and breaking the traditional banking value chain.
In Australia, the open banking regime has been in operation by the four major banks since 1 July 2020. In November 2020, the regime was expanded to include mortgage data, which allowed consumers of the four major banks to share their home loan and mortgage offset data to accredited recipients under the new stage of the Consumer Data Right (CDR).
In December 2020, the Australian Competition and Consumer Commission (ACCC) amended the CDR rules to enable more business customers of banks to use it and share their data with accredited data recipients.
The EIU report, titled "Open Banking: revolution or evolution?", said that when asked what would be the primary way in which they see their current digital business model evolving, 45 per cent of global banking executives are prepared to transform their business models to become "digital ecosystems".
They said that they envision their banks acting as a "true digital ecosystem", which would involve offering their own and third-party banking and non-banking products and services to their own customers and to other financial services organisations.
In addition, 30 per cent have responded that they see themselves maintaining their own product offerings and becoming an aggregator of third-party banking and/or non-banking products (personal financial management (PFM) comparison websites etc), while 12 per cent see themselves developing a niche proposition for their own customers, and 10 per cent see themselves becoming an aggregator of third-party products and services only (PFM comparison websites etc).
According to the report, open banking could generate more innovation and competition globally, and lead to improved end-user experience.
Furthermore, the report noted that incumbent banks could be the biggest beneficiaries of open banking, "providing that they adopt adequate technology strategies to compete with nimble new entrants".
According to the report, open banking could benefit banks by making it easier for them to "leverage" their own data internally for enhanced service personalisation, with 32 per cent of the survey respondents citing this as a top priority.
In addition, the report has suggested that banks could also play a leading role in digital identification.
The survey also found that the second most chosen innovation strategy globally was open bank hub initiatives that give customers the option to connect their bank data with third-party providers, with 29 per cent of respondents citing this as an option.
This figure had risen to 32 per cent in Asia, and 36 per cent in Africa and the Middle East.
In addition, while the survey has found that while 87 per cent of countries reportedly have some form of open application programming interface (API) in place, the report said the evolution of open banking would depend on customers being confident enough about sharing their data, interoperability, enhanced user experience, and the actual added value of products and services for customers.
Speaking further about this, Open Banking Europe managing director John Broxis said: "Opening up banking isn't enough unless you can prove to your customer base the certainty of how their data is going to be treated, certainty about refund periods and reconciliation information, or certainty about what happens if you do something wrong."
The report cited Nordic API Gateway CEO Rune Mai, who said that more robust, widespread APIs, systems that operate reliably, and quick responses to API requests would make for an enhanced user experience, and ensure that customers who attempt new functions would continue to use them.
Mr Mai believes that banks have increasingly seen open banking as an opportunity to bring new functionality to market, by often using technology that could be developed and implemented more efficiently, the report said.
"This is a great opportunity for banks, once you explain it," he said in the report.
"APIs… are a way of sealing off incumbents' core systems and allowing the banks to move at the same speed as anyone else."
Commenting on the report, Temenos chief strategy officer Kanika Hope said: "Open banking is lowering barriers to entry and breaking the traditional banking value chain. It is forcing banks to rethink their business models and decide whether they want to be manufacturers or distributors of financial products or both."
In Australia, the final report into the Inquiry into Future Directions for the Consumer Data Right was released earlier this year, which made 100 recommendations for the future of CDR, broken down into four themes, or "directions".
These included:
Beyond data sharing, towards data-empowered consumers
Beyond open banking, towards an economy-wide foundation
Beyond a standalone system, towards an integrated data ecosystem
Beyond Australia's borders, towards international digital opportunities
Among other recommendations, the report said that third parties should be given "action initiation", which would enable them to initiate actions beyond requests for data sharing (with the consumer's consent).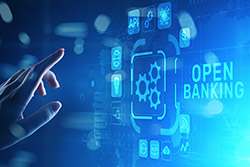 Written by

Malavika Santhebennur