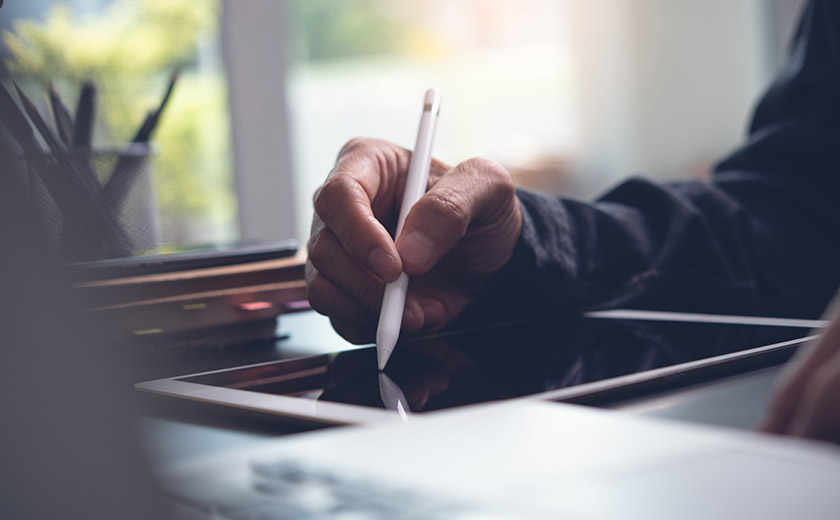 Lending | 29 March 2021 | Malavika Santhebennur <
The Victorian government has passed legislation that will allow mortgage documents, deeds, wills and powers of attorney to be executed electronically.
The passage of the laws has made permanent temporary changes that were introduced during the COVID-19 crisis, which allowed for documents to be signed electronically and remotely to adhere to social distancing restrictions introduced by the federal government.
Last week, the Victorian government passed the Justice Legislation Amendment (System Enhancements and Other Matters) Bill 2021.
The bill provides for electronic signing and remote witnessing of legal documents in Victoria by amending the Electronic Transactions (Victoria) Act 2000, which clarifies that mortgages can be in electronic form.
The new section (12B) has been added to the Electronic Transactions (Victoria) Act 2000 to enable enable private mortgages to be in electronic form.
A new section inserted in the act states: "On and from the commencement of Part 10 of the Justice Legislation Amendment (System Enhancements and Other Matters) Act 2021, any transaction, deed or mortgage signed or witnessed under this act as modified by Part 2 of the COVID-19 Omnibus (Emergency Measures) (Electronic Signing and Witnessing) Regulations 2020 (as in force immediately before their revocation) continues to be a validly signed or witnessed transaction, deed or mortgage despite that revocation."
The passage of the legislation has followed the introduction of the bill in February, which according to an analysis by law firm Allens, "provides expressly", that deeds and mortgages can be electronic.
DocuSign welcomes legislation passage
 Commenting on the legislation and the permanent reform around electronic signature laws in Victoria, DocuSign vice president and deputy general counsel Doug Luftman congratulated the Victorian government for passing the laws that allows documents to be signed electronically.
He added that the coronavirus pandemic underscored the "essential need" to be able to sign documents electronically from any location at any time.
He said: "DocuSign congratulates the Victorian government for modernising their laws for the digital age by allowing deeds, wills, power of attorney, and mortgage documents to be executed electronically.
"This is an important step in the government's digital transformation journey. The changes will enable businesses, consumers and lawyers to save significant costs and time in the preparation and signing of documents, particularly in rural and regional areas.
"As we have seen with important interim digital measures over the last year, businesses and their employees have been able to sign electronic documents in minutes, rather than days, while saving on costs such as paper, printing and storing documents. Such considerable paper reduction also has positive environmental impact."
Mr Luftman urged other state and territory governments to follow in Victoria's footsteps and reform their electronic signature laws to remove red tape around signing documents "so that we can have a single national process that ensures accessibility, ease and secure transacting for all Australians".
Mr Luftman made similar calls last year, when he told The Adviser that he thought federal and state/territorial governments should be working together to create a permanent and standardised solution to the mortgage application process, and the electronic transactions on mortgages.
He had argued that having the ability to sign mortgage documents remotely not only helps loans to be written remotely, but can also reduce the time taken to write a mortgage by avoiding the need to wait for papers to be sent and signed.
He also built on calls by others in the mortgage industry calling for temporary changes introduced during the COVID-19 crisis around the ability to sign documents electronically to be made permanent. These included calls from a coalition of financial associations, who wrote to each member of the national cabinet to make these changes permanent, as well as those from brokers, who started petitions to digitise the loan process.
Calls for a national process to lessen complexities
Adding to these calls for reform was the senior process consultant and delivery lead for commercial lending at the Commonwealth Bank of Australia (CBA), Tim Roberts.
Mr Roberts stated: "When COVID-19 hit, we moved quickly to embrace temporary electronic signature laws, which have greatly improved efficiency and accessibility. For example, using DocuSign to sign deeds and mortgages in NSW and Victoria has reduced turnaround time by 10 days.
"However, when it comes to signing deeds and mortgages, Australia has eight different jurisdictions and six different frameworks with a number of states still paper-based. A national process would help reduce complexity and risk, and we encourage the other states to follow Victoria's lead so that we have a consistent process across the country."
Other lenders, including Bendigo & Adelaide Bank, and Heritage Bank, have also called for uniformity in legislation that would allow electronic signatures on mortgages across the states.
While some would like consistency in property legislation in all states and territories to remove complexities in addressing the different requirements for different locations, other lenders said their main barrier to digitsing mortgages was the fact that legislation prevented them from doing so (see the upcoming April edition of The Adviser magazine for a detailed exploration of how the digitisation of mortgages has progressed).
Several lenders, including Suncorp and AMP Bank, introduced electronic signature capabilities in 2020, while ANZ introduced eSign to enable all of the various application forms on LoanApp and ApplyOnline to be electronically signed via the eSign tool.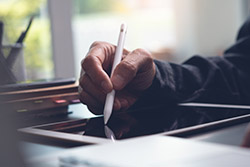 Written by

Malavika Santhebennur