Lending | 09 February 2015 | Shared from www.mortgagebusiness.com.au <
Announced last week on the group's Google Plus page, the online tool features basic functions but does not include features to consider deposits or insurances.
"Preparing for homeownership just got a bit easier," Google shared on its Google Plus page.
"Starting today you can ask Google things like "How much can I borrow at $200 a month?" or "At 5 per cent APR how much can I borrow over 10 years?" You can even adjust the mortgage amount, interest rate, mortgage period and more to see which financial options fit your needs."
The move comes at a time when tech giants have been flagged as a potential threat to traditional banks due to their loyal customers, strong brands and extensive distribution networks.
In its Australian Mortgage Industry Report 2013, JP Morgan found that brand value as a proportion of enterprise value is consistently low across all banks.
"The high level of brand value in technology companies is matched by high levels of willingness to engage these firms in banking activities," the report stated.
"As such, technology companies may be able to use the power of their brand to potentially penetrate retail banking market share without needing to build a physical presence to engender trust."
The report found Google and Microsoft score higher than ANZ, NAB and the Westpac group for digital migrants, while CBA is the highest-rated major bank across each digital segment.
JP Morgan executive director Scott Manning told Mortgage Business that new entrants do not need to become a bank in order to compete with the banks.
"They will find a part of the market that has an attractive return and simply target that, and leave the bank to settle it all when all's said and done," Mr Manning said.
Banks make much of their money through the distribution of their product, rather than the manufacturing of that product, he said.
"Our argument is that on the technology side, it allows other people to start to penetrate the profitability of particular segments and to effectively erode the distribution margin, just leaving banks with the actual manufacturing process," he said.
"It's part of a broader discussion to not necessarily say, 'you will have a Google bank one day' but that technology companies will basically insert themselves between the customer and the end product and grab some of that margin."

To read the original article and for more lending news click here.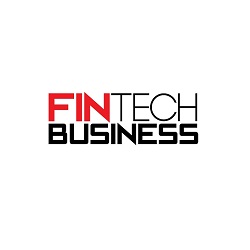 Written by

Shared from www.mortgagebusiness.com.au