Lending | 03 December 2014 | Shared from www.mortgagebusiness.com.au <
UK-based online lending platform ThinCats has launched in Australia to assist the country's 2.1 million small- to medium-sized enterprises (SMEs) gain access to cost-effective funding.
ThinCats Australia enables sophisticated and wholesale investors to lend directly to SME borrowers – a viable alternative to traditional bank lending.
The Australian platform is a joint venture with ThinCats UK, which has completed more than $160 million worth of secured business loans over the past four years and is one of the two leading P2P business lenders in the UK.
ThinCats UK will supply the software, with initial training and ongoing product development and support to operate the platform.
ThinCats Australia chief executive Sunil Aranha has more than 25 years' international and local SME banking experience with Citibank, Commonwealth Bank of Australia and the Export Finance Investment Corporation in Australia, and is supported by a strong executive management team with extensive banking and financial services experience.
"We are offering SMEs in Australia, which borrow about $73 billion a year to finance their operations, an alternative to the very restrictive and high-cost lending of the major banks," Mr Aranha said.
"The vast majority of these businesses are hindered from growth by not having access to prompt and cost-effective funding to capture business opportunities as they arise, which is potentially available from Australia's 400,000 high net worth investors and their super funds holding around $1 trillion in investable assets looking for better returns", he said.
ThinCats Australia will connect the investors and businesses through technology that exploits price inefficiencies in current bank lending practices, influenced by heavy branch and staff costs.
The service will deliver attractive returns to lenders and competitive interest rates to businesses, while ensuring regulatory compliance and transparency to protect both sides of the transaction, Mr Aranha said.
Lenders can spread their risk by lending to multiple businesses at a price determined by the market, providing them with access to a fixed interest asset class which has largely been the domain of the banks, he said.

The global market for peer-to-peer lending is currently worth $6 billion and doubling in value every year.

"It is about time the business loan market was shaken up in Australia, with new players like ThinCats offering an alternative and disrupting traditional lenders," Adviser Ratings consumer advocate Christopher Zinn said.

"About 90 per cent of business lending is controlled by the big four banks, primarily secured by the value of the business owner's property," Mr Zinn said.

"Technology and innovation can make this space more competitive and bring business lending into the 21st century" he said.

ThinCats enables sophisticated investors to review and assess loan submissions made by businesses and make their own investment decision, setting the amount they wish to invest and the interest rate they wish to receive, typically between 8 per cent and 16 per cent per annum.

The loan is funded by the lowest bidders who get the interest rate they requested and the borrower gets the weighted average interest rate, determined by the marketplace.

The platform then manages individual loans directly between the lender and the borrower, collecting the monthly repayments from borrowers and distributing them to lenders.

Once satisfied with the submission, the lender provides funds directly to the SME.

SME borrowers will be able to access funds directly at these rates for loans of between $50,000 and $2 million, secured in most cases against the business assets and personal guarantees.

"We are very pleased to be assisting one of the UK's leading peer-to-business lending companies, ThinCats, in bringing its platform to Australia," said Scott Strain, director of trade for UK Trade & Investment Australia and New Zealand.

"Investment in fintech is growing faster in the UK and Ireland than anywhere else in the world, and Australia's emerging fintech scene can greatly benefit from British expertise," he said.

To read the original article and for more lending news click here.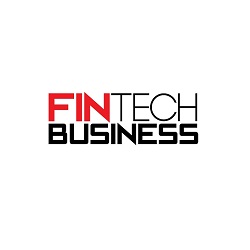 Written by

Shared from www.mortgagebusiness.com.au